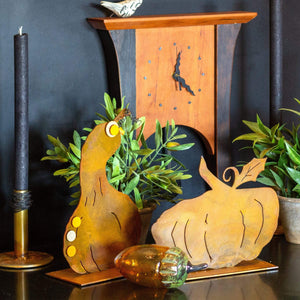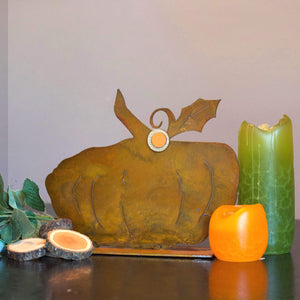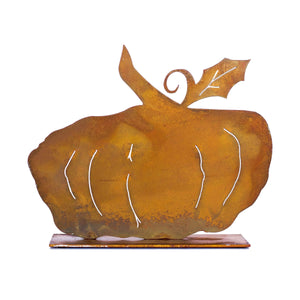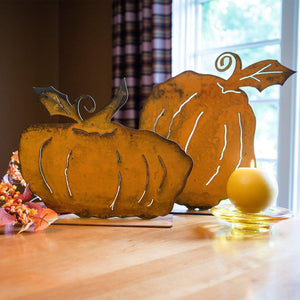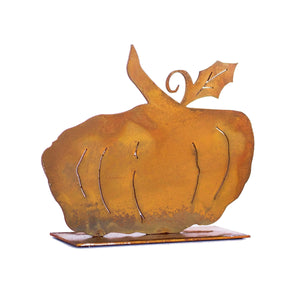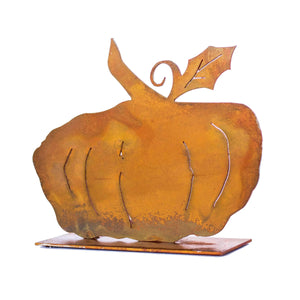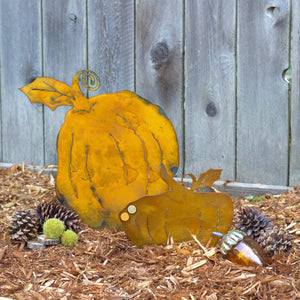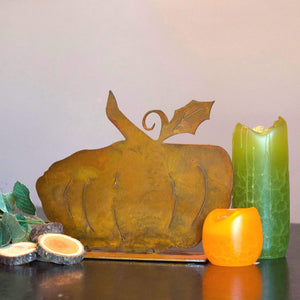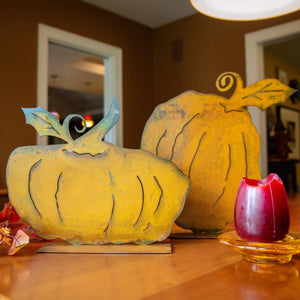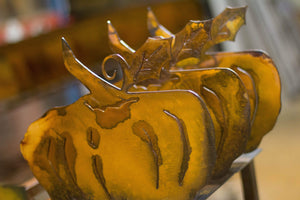 Brady Pumpkin – Decorative Fall Sculpture
Add a touch of autumn/fall/Halloween to any room, patio, office and much more!

Our adorable, wide "Brady Pumpkin" silhouette is crafted from steel and hand-finished ensuring a one-of-a-kind patina. If you're interested in making a steel pumpkin patch Brady has a few friends that look great standing together with him.
A smaller version of the original, the small Brady pumpkin looks great next to his big brother the large Brady, our more vertical "Jack" pumpkin or any of our other fall decor items.

(ps: Our unique patina is perfect for the Harvest season and it's outdoor friendly! Talk about some cute patio decor.)
Available in two sizes:
• SMALL: 8" Tall  x 10" Wide
• LARGE: 11.5" Tall  x 16" Wide
Product Details:
• Magnetic Surface
• Handcrafted—slight variation in color
• Steel with patina finish, clear coat of polyurethane to protect
• One-of-a-kind, Patina patterns/marbling, cannot be replicated
• USA made at our studio in Sioux Falls, SD
Please note: Magnets are not included. Pumpkins sold individually
Brady pumpkin
I just love my pumpkin! I have it displayed in front of the Maple leaf on my dining room buffet. It's the perfect size.