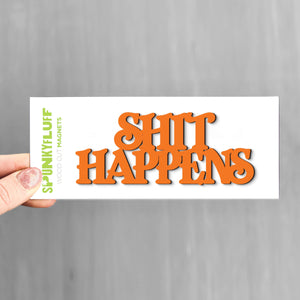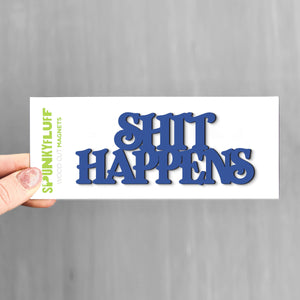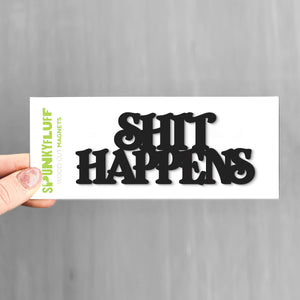 Shit Happens, Stacked Tiny Word Magnet
Add a touch of humor to your space with this new quirky wood magnet, "shit happens"
Crafted from wood, this magnet not only holds your notes and memos but also brings a smile to your face whenever you glance at it. Embrace life's ups and downs with a dash of lightheartedness!
Each Tiny Word Magnet is laser cut from 1/4" wood and has two powerful neodymium magnets attached to the back. They also come wrapped in our pretty magnet packages (perfect for gifting)
Available in 4 colors:
Red, Orange, Cobalt & Black
Product Details:
•
 All Stacked Tiny Word measure approx. 5"wide, .25"D and .75" to 2" Tall
• Laser Cut from a sturdy, carpenter-grade 1/4" baltic birch plywood
•
Two strong Neodymium Magnets are attached to the back of each word
•
All magnets are designed and hand painted at our studio in South Dakota!