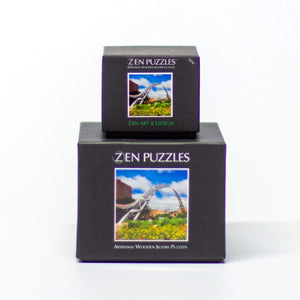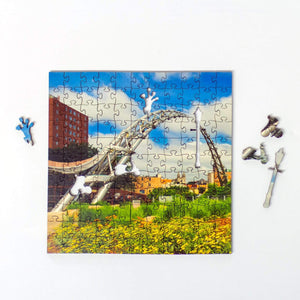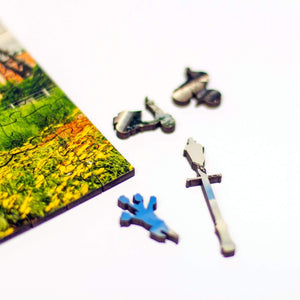 Zen Puzzles are hand designed, heirloom quality, wooden puzzles that you can cherish for years to come. This one features a photograph of the Arc of Dream by Paul Schiller of South Dakota. The image is mounted to FSC Certified Birch wood sourced in the USA.
10% of each sale benefits the Sioux Falls, SD Sculpture Walk.
The number of pieces to their puzzles varies slightly because they hand-design their puzzles with unique cuts and figural pieces.
Teaser, 50 pieces | 1 Themed Piece | 4.4″ x 4.4″
Small, 126 Pieces | 5 Themed Pieces | 7.5″ x 7.5″