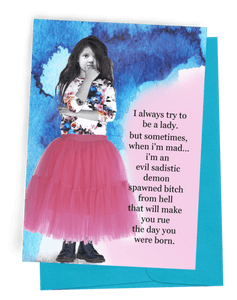 I Always Try To Be A Lady Card
- Outside: "I always try to be a lady. but sometimes, when I'm mad… I'm an evil sadistic demon spawned bitch from hell that will make you rue the day you were born."
- Inside: "and when i'm happy i'll bake cookies and shit"
- 5 x 7 card
- Printed in the USA on recycled fsc certified 100# card stock