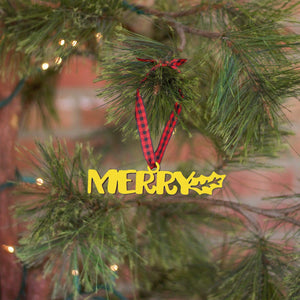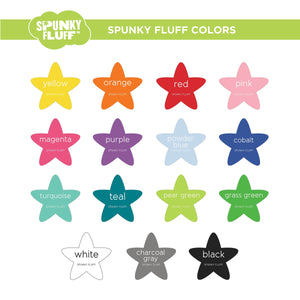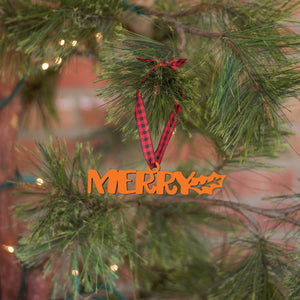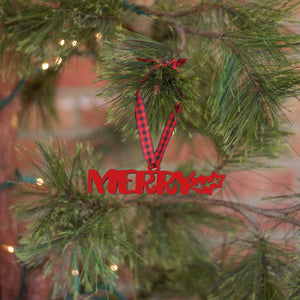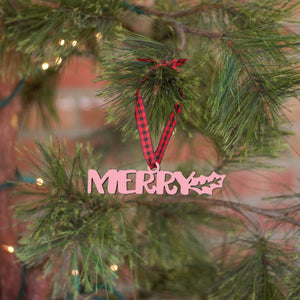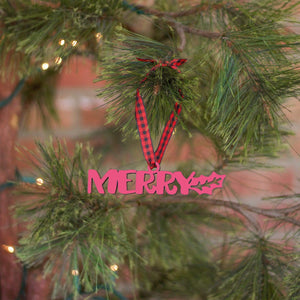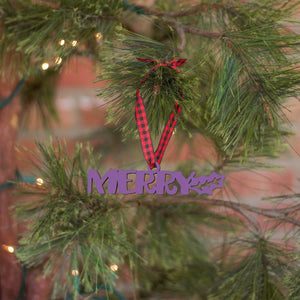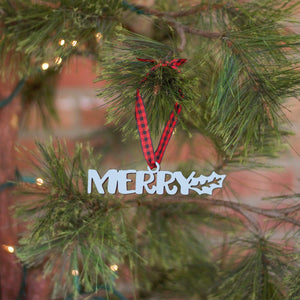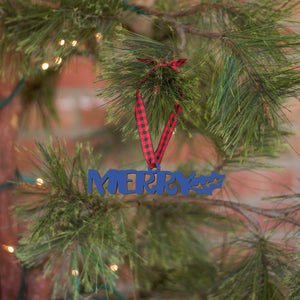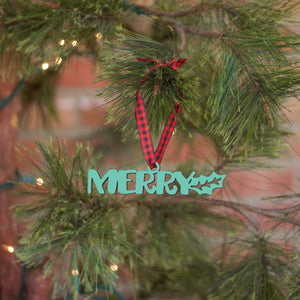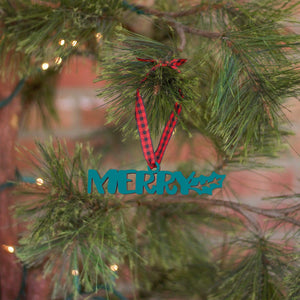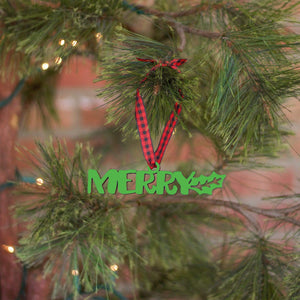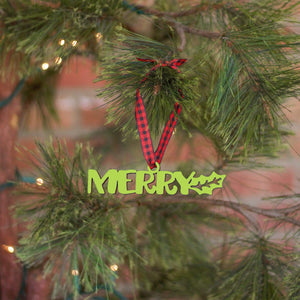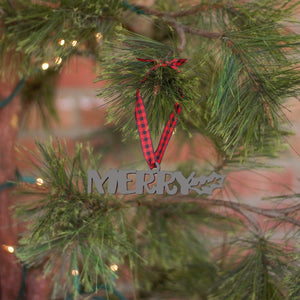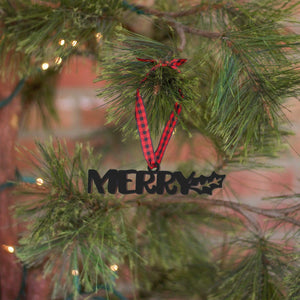 Bright and playfully modern, "Merry" tiny word ornament, is a great way to add cheer to your Christmas tree, holiday package or bottle of cheer!

All Ornaments are hand painted and cut from a sturdy, carpenter-grade 1/4" birch plywood. They also come wrapped in our beautiful ornament packaging, perfect for gifting!

Available in 15 colors:
(see color options in photo gallery)
Color Options

:
 Yellow, Orange, Red, Pink, Magenta, Purple, Powder, Cobalt, Turquoise, Teal, Pear, Grass, White, Charcoal and Black.
Product Details:
• All Tiny Words measure approx. 5"w x .25"D x .75" to 1"h
• Words come strung with 3/8" ribbon in a dot or check pattern
• Ornaments are Laser Cut from a sturdy, carpenter-grade 1/4" birch plywood
• All Tiny Words are designed and hand painted at our studio in South Dakota