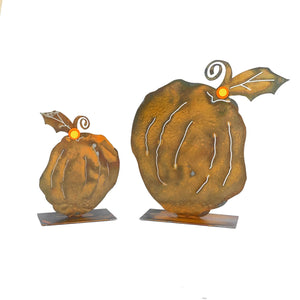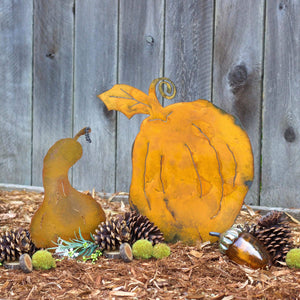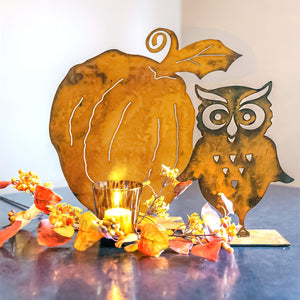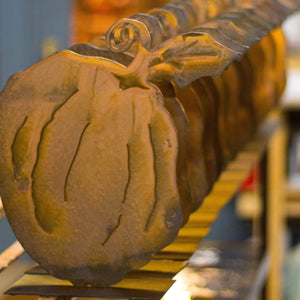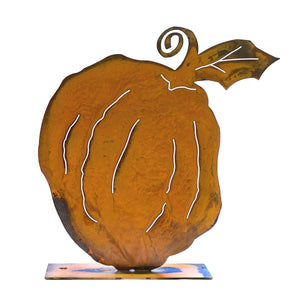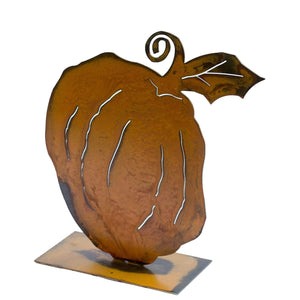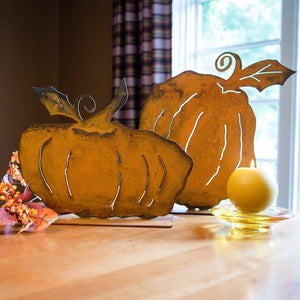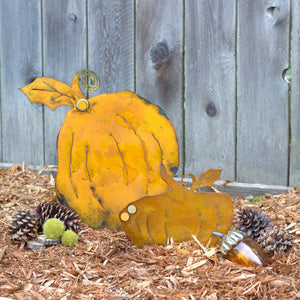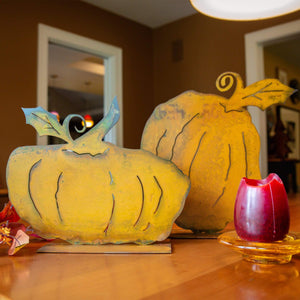 Jack Pumpkin – Tall – Decorative Fall Sculpture
The "Jack" pumpkin is the tallest of our Pumpkins. Mix them with gourds and corn on your buffet or on your front step. Ahhh….to crisp cool nights!

If you think our Large Jack pumpkin silhouette is cute then you'll LOVE our new "mini" Jack Pumpkin tabletop! He is tiny, crafted from steel and hand-finished ensuring a one-of-a-kind patina pattern.

Pair either size Jack Pumpkins with Small and/or Large Brady or our gourd for a unique touch of autumn/fall/Halloween for any room, patio, office and much more!

Dimensions:
• Small Jack: 9.5" high  x 9.3" wide    (new)
• Large Jack: 16" high x 15" wide

Product Details:
• Magnetic Surface
• Handcrafted—slight variation in color
• Steel with patina finish, clear coat of polyurethane to protect
• One-of-a-kind, Patina patterns/marbling, cannot be replicated
• USA made at our studio in Sioux Falls, SD

Note: Magnets sold separately