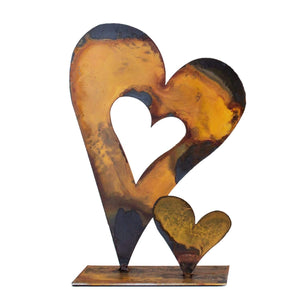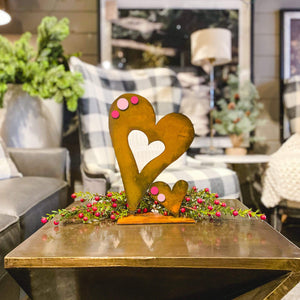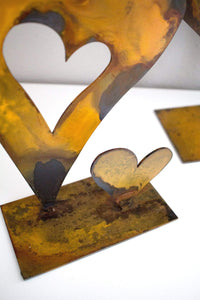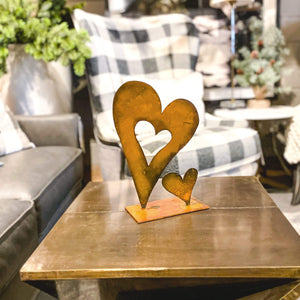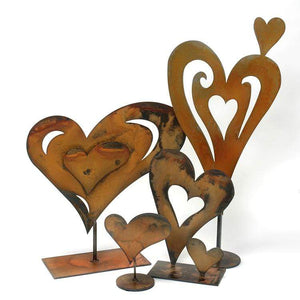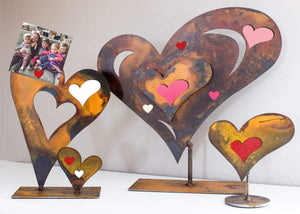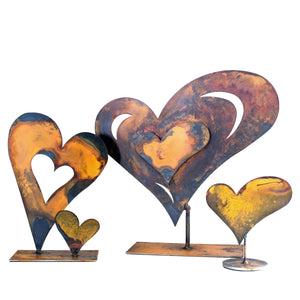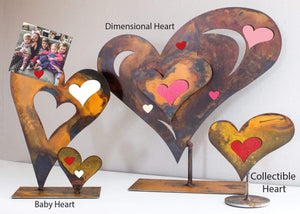 This beautiful heart sculpture is appropriate for so many occasions, weddings, anniversaries, Valentines day, or a new addition to the family!

Each heart is crafted from steel and hand-finished ensuring a one-of-a-kind patina pattern. All Prairie Dance products are indoor & outdoor friendly and when needed can be cleaned with a damp cloth.

Product Dimensions:
• Hearts: 12"H x 9"W
• Base: 5" x 10"

Product Details:
• Steel - Magnetic Surface
• Handcrafted - will have slight variations in color
• Patina finish - clear coat of polyurethane to protect
• One-of-a-kind patina patterns/marbling cannot be replicated
• Proudly made in the USA at our studio in Sioux Falls, SD
Please note: magnets sold separately