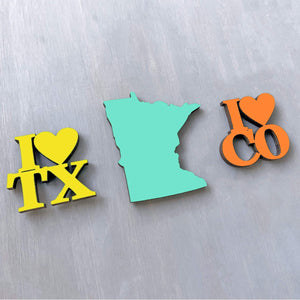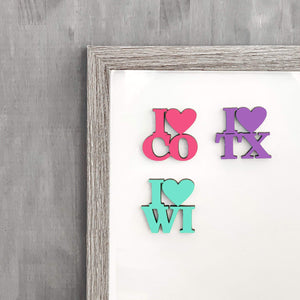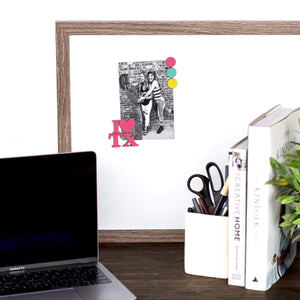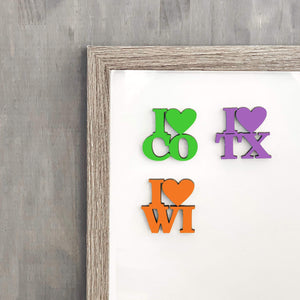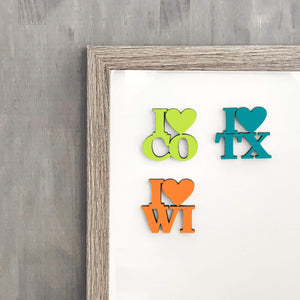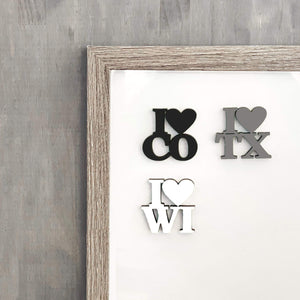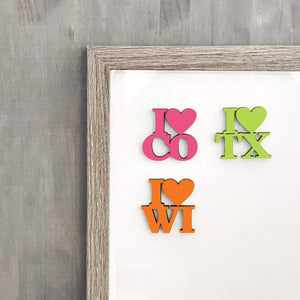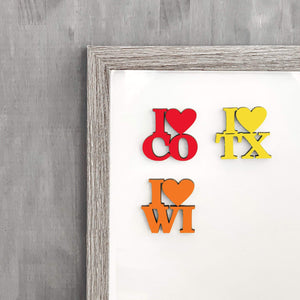 State Pride Stacked Magnet
Do you love the state you live in? Then you will love our NEW State Pride Initials Magnets! 
No matter what you are decorating, we're sure you'll get attached to these cheeky, cheery wood magnets! Designed for all 50 states and hand-painted with bold, vibrant colors they are a go-to for souvenirs, gifting and much more!
Each magnet has two small, heavy-duty neodymium magnets attached to the back on each side for maximal hold.
Available in 18 Colors:
Yellow, Orange, Red, Pink, Magenta, Purple, Powder, Cobalt, Navy Blue, T
urquoise, Teal, Grass Green, Pear Green, Cream, Espresso, White, Charcoal and Black.
Product Details:
• All State Pride initial magnets measure approximately 2" x 3" 
• Magnets cut from a sturdy, carpenter-grade 1/8" birch plywood 
• Proudly designed and hand-painted in our South Dakota studio!