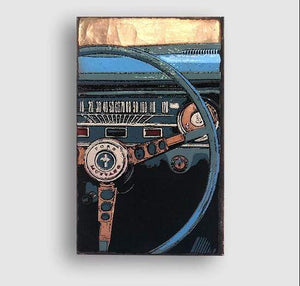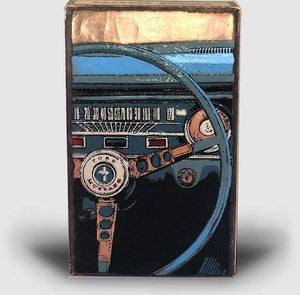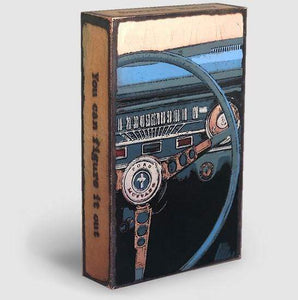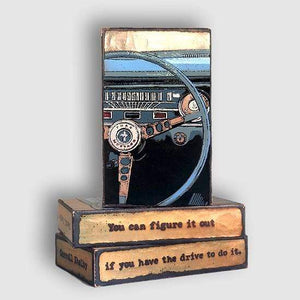 "You can figure it out if you have the drive to do it." - Carroll Shelby
Life is a cycle that changes directions constantly. We are all too familiar with this fact! These newly released Spiritiles embody our response to this sudden change. We are embracing our resilience, even opening ourselves up to new perspectives and ideas, and adapting to the new world. Despite this, we find constancy and relish in always finding comfort in the people, places, and things we love. Cheers to TACKing when you need to, continuing to DRIVE forward, and never forgetting to REFRESH your spirit!
Free Shipping on this item!
Details & Dimensions
SIZE: 8.5" x 5.25" x 1.75"
WEIGHT: 2.5 lbs
Made by hand with USA-sourced copper, glass enamel, and a custom wood box frame.
 Care & Use
CARE: Enamel artwork is best polished with household glass cleaner and a soft cloth.
DISPLAYING: These delicate yet durable artworks are made to last, resist fading, shine under light, and fire up a meaningful conversation. Spiritiles can stand up on a flat surface or hang on a prized wall. They can stand alone, but love company. Each piece is sized the same to mix and match for a collection that tells your story.
HOW TO HANG: Drywall screws work great! When affixing the screw, leave a ¼" lip to rest the frame's hollow on the screw head. The art will sit securely and flush with the wall. When hanging multiple pieces, the ideal spacing between screws is 7¼" horizontal and 10½" vertical.