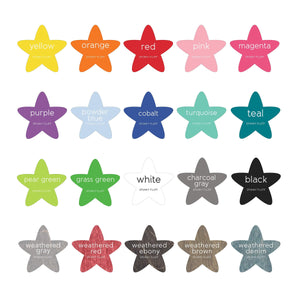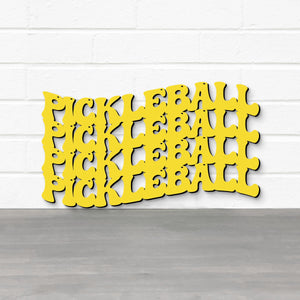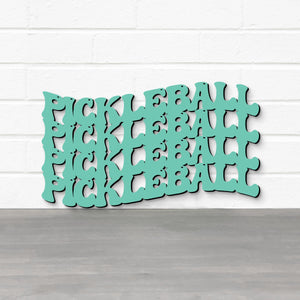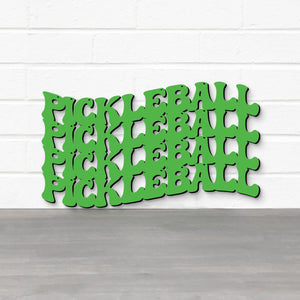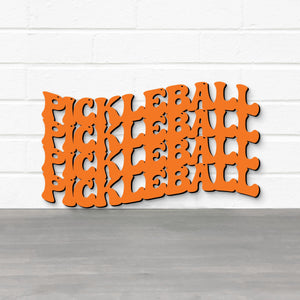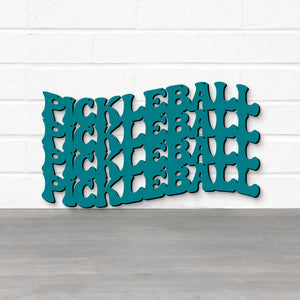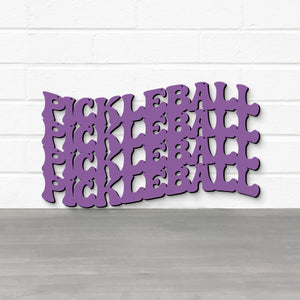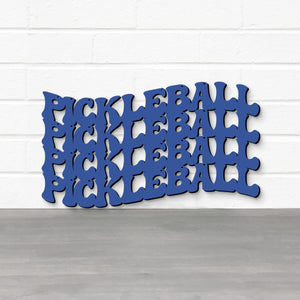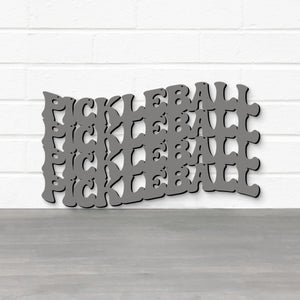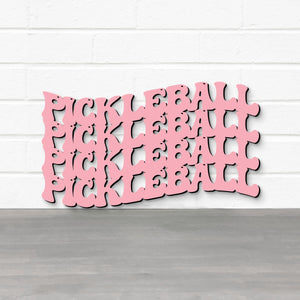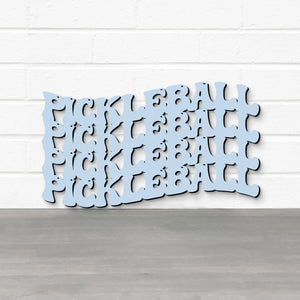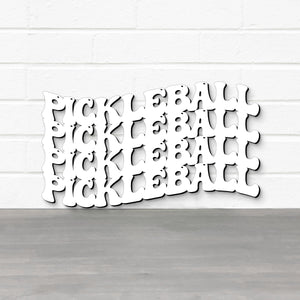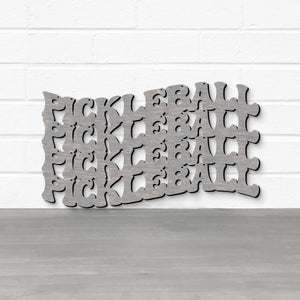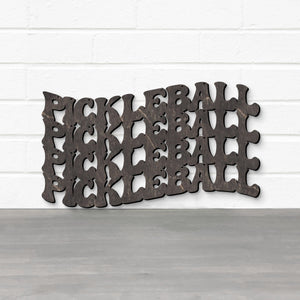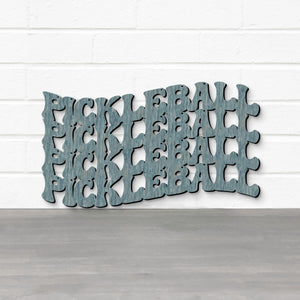 Pickleball Wavy Retro Groovy Wall Art
This new title is for all of our pickleball lovers!!!

Whether you're a seasoned pickleball player or just getting started, this sign is a fantastic way to express your love for the sport. This sign features a fun, wavy/retro style design and is the perfect thing to add a touch of pickleball pride to any space!

Available in Two Sizes:
SMALL:  9.25"w x 5.3"h
MEDIUM: 17.65"w x 10.2"h
Available in 15 Colors and 5 wood stains:
• Colors Options: Yellow, Orange, Red, Pink, Magenta, Purple, Cobalt Blue, Powder Blue, Turquoise, Teal, Grass Green, Pear Green, White, Charcoal and Black.
• Wood Stain Options: Weathered Gray, Weathered Red, Weathered Ebony, Weathered Brown and Weathered Denim.

Product Details:
• All wood is hand-painted or hand-stained
• Signs come with two small nails to mount design.
• ONLY IF REQUESTED we will send your sign with two leveled .3" holes drilled through design for hanging.
• We are eco-friendly! All scrap wood is up-cycled or recycled.
• Proudly made in America at our studio in Sioux Falls, South Dakota!