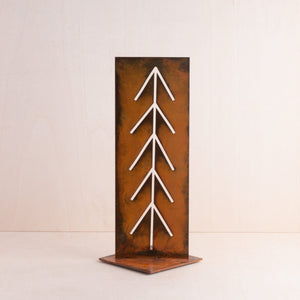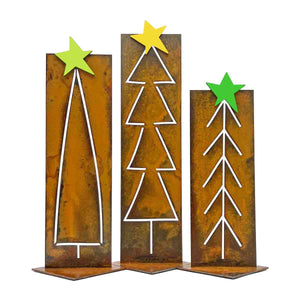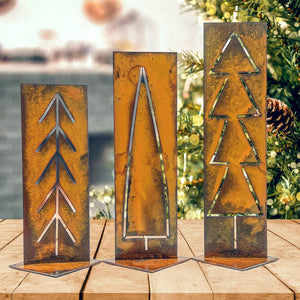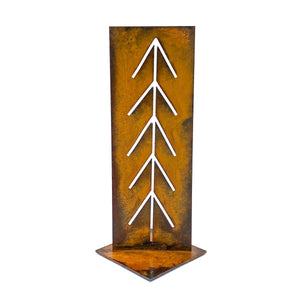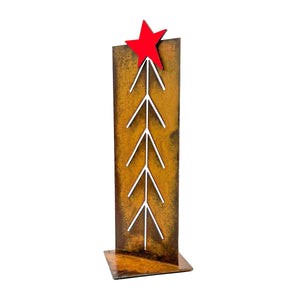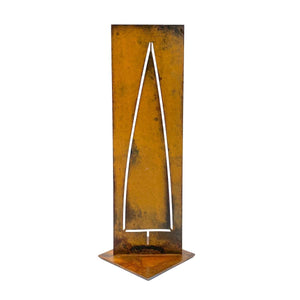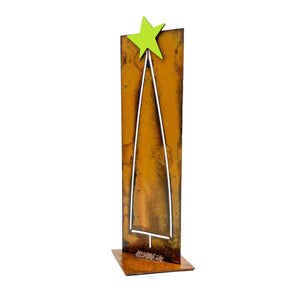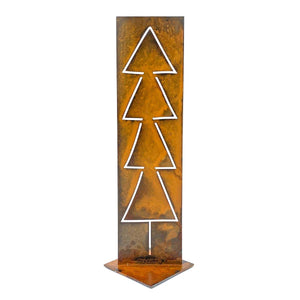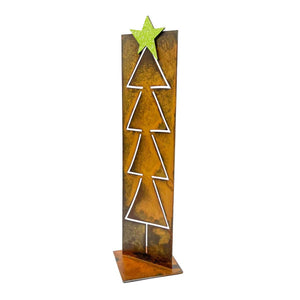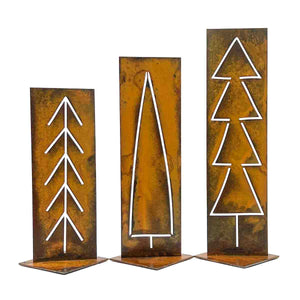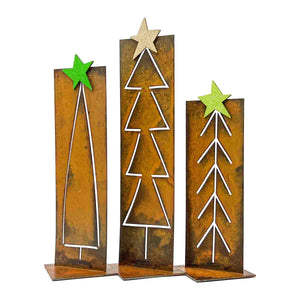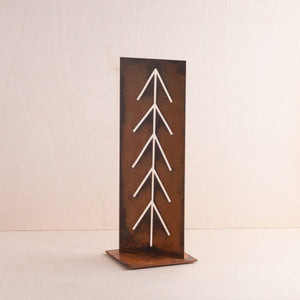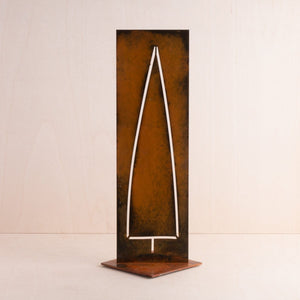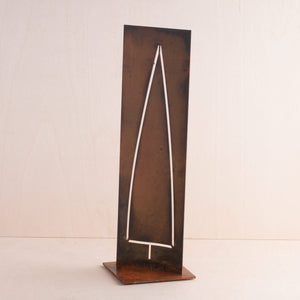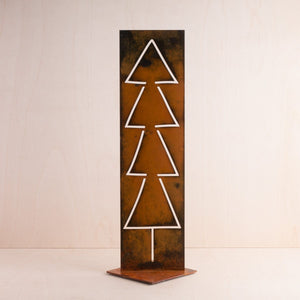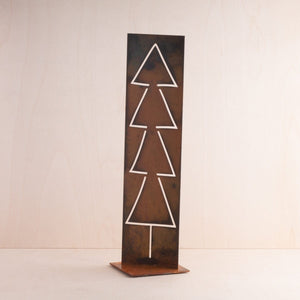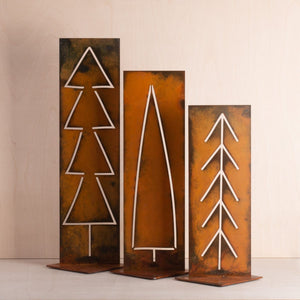 These simple yet beautiful Christmas tree cut outs will fit perfectly on any fireplace mantle or coffee table. The rustic look adds so much character.
 Dimensions
• Short: 4" x 11"
• Medium: 4" x 13"
• Tall: 4" x 15"
 Product Details: 
• Magnetic, steel surface
• Handcrafted — slight variation in color
• Steel with patina finish, clear coat of polyurethane applied making these both indoor & outdoor friendly.
• Magnets sold separately
• Proudly made in the USA at our studio in Sioux Falls, SD!
Want to purchase some gorgeous star magnets to dress up your Christmas tree panels? Check them out here >> Painted Star Magnets | Glitter Star Magnets