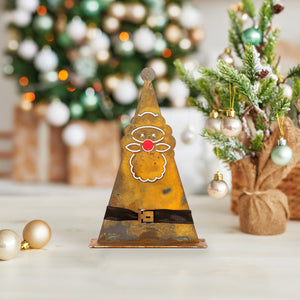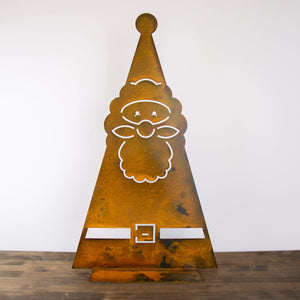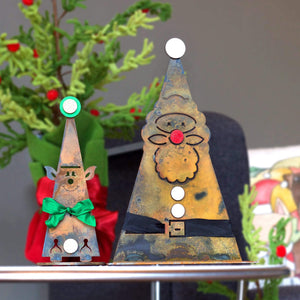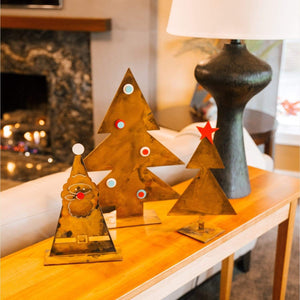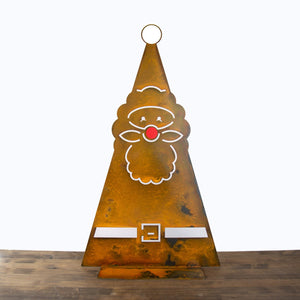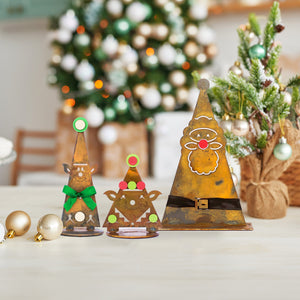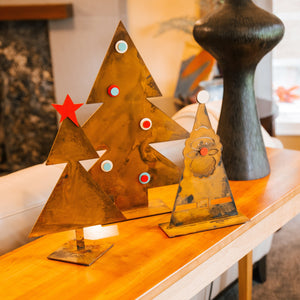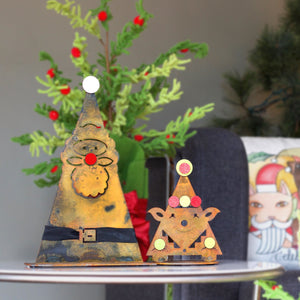 Contemporary Santa - Decorative Sculpture
Contemporary Santa is a fresh and festive take on Old Saint Nick. Pair him with his little helpers Buddy Elf & Elfin Elf, or our variety of contemporary trees for some perfect Christmas scenery! 
Available in 2 sizes:
Small:  12"h  x  7"w
Large:  24"h  x  14"w
Material Details:
• Magnetic Surface
• Magnets not included
• Handcrafted—slight variation in color
• Steel with patina finish, clear coat of polyurethane to protect
• One-of-a-kind. Patina patterns/marbling cannot be replicated
• Made in the USA at our studio in Sioux Falls, SD
Whimsical and Fun!
Love my Santa so much that I bought another one for my sister!