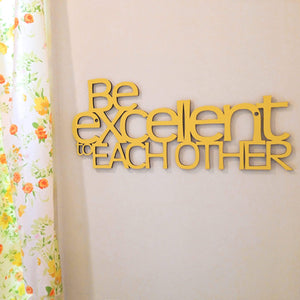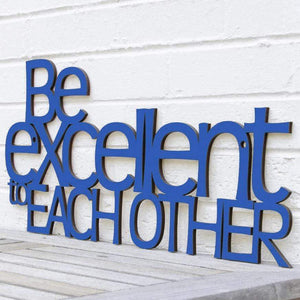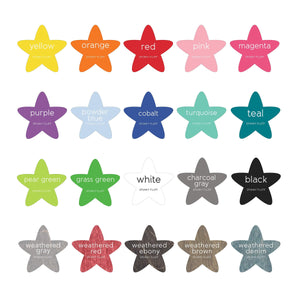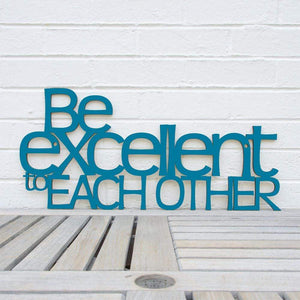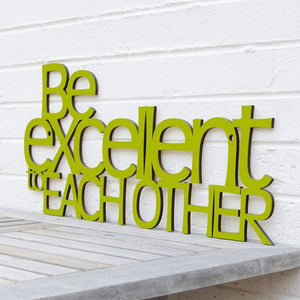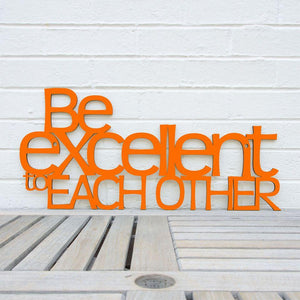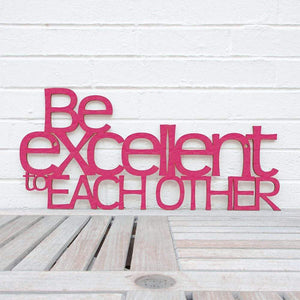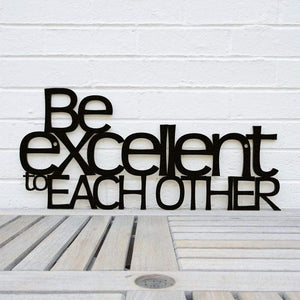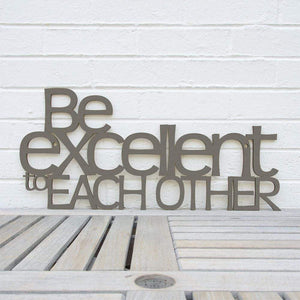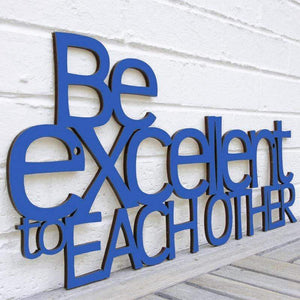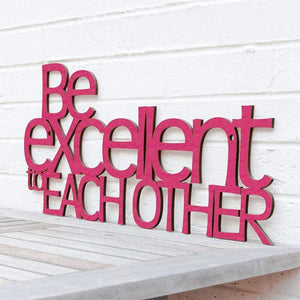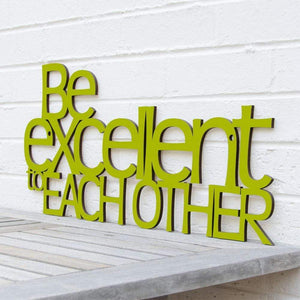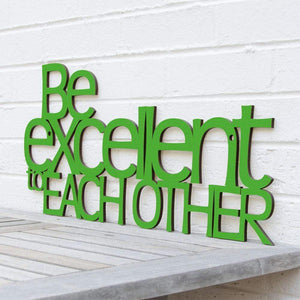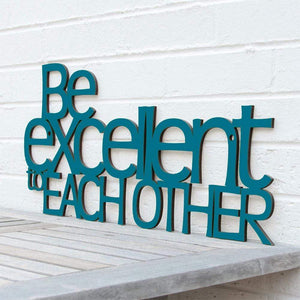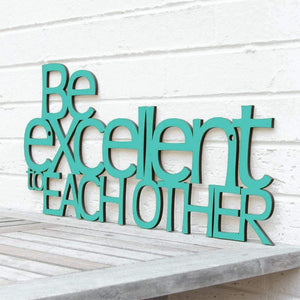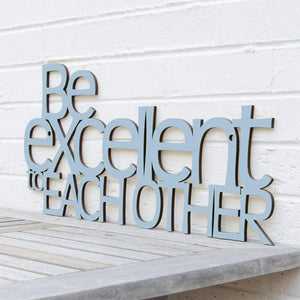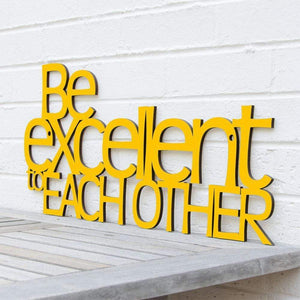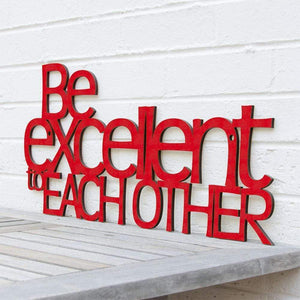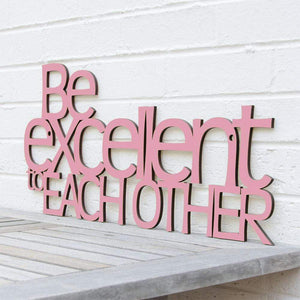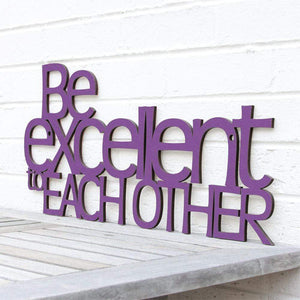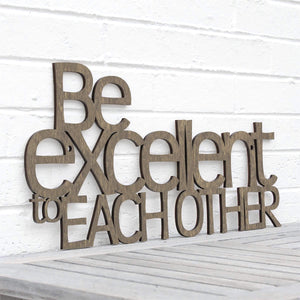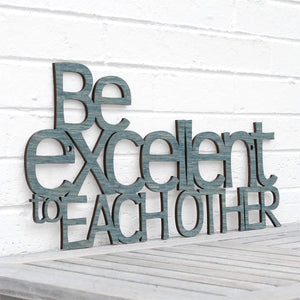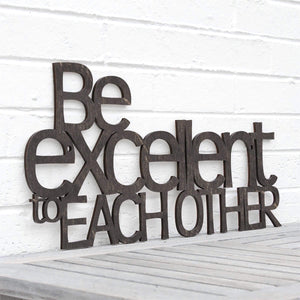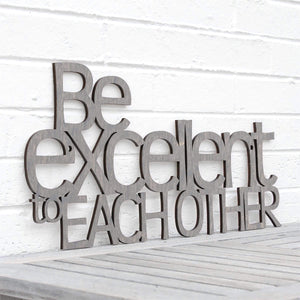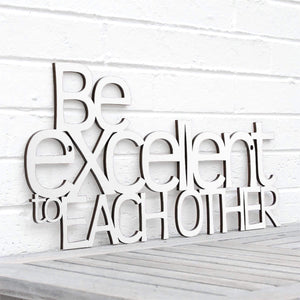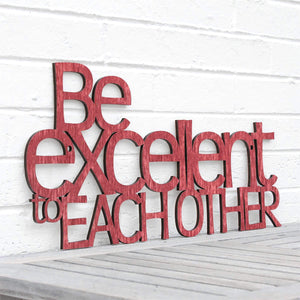 Be Excellent to Each Other - Decorative Wall Sign
I've seen Bill & Ted's Excellent Adventure oh, about three dozen times. Long story short - it has to do with finals week my junior year of college and a dollar theater (remember dollar theaters?)
You may recall that Bill & Ted became messiahs through rock and roll and the simple message of "Be Excellent to Each Other".
You know, we are all in this together. And the gospel of "be excellent to each other" is as pertinent now as when Keanu Reeves first debuted on the big screen. Kinda gives a new meaning to the term "cult classic" doesn't it?
One Size Available:
MEDIUM:  23.5" wide x 10.2" high

Available in 15 Colors and 5 wood stains:
• Color Options: Yellow, Orange, Red, Pink, Magenta, Purple, Cobalt Blue, Powder Blue, Turquoise, Teal, Grass Green, Pear Green, White, Gray and Black.
• Wood Stain Options: Weathered Gray, Weathered Red, Weathered Ebony, Weathered Brown and Weathered Denim.

Product Details:
• All wood is hand-painted or hand-stained
• Signs come with two small nails to mount design.
• ONLY IF REQUESTED we will send your sign with two leveled .3" holes drilled through design for hanging.
• We are eco-friendly! All scrap wood is up-cycled or recycled.
• Proudly made in America at our studio in Sioux Falls, South Dakota!