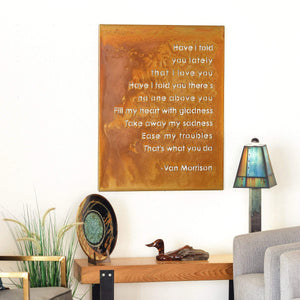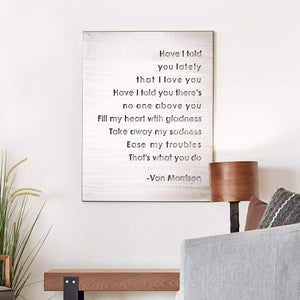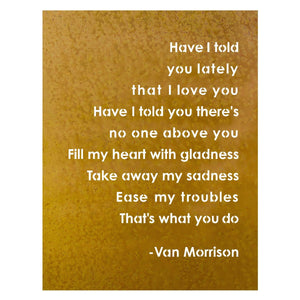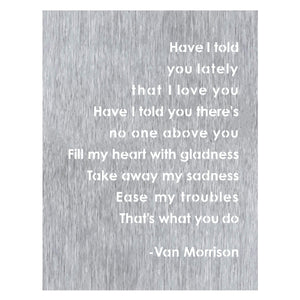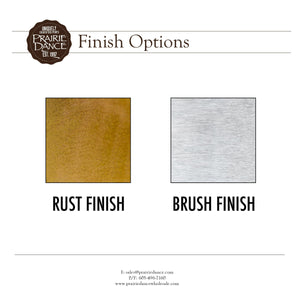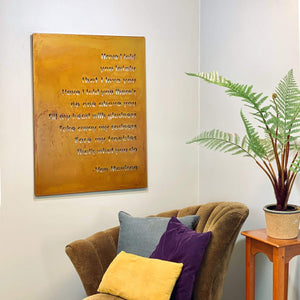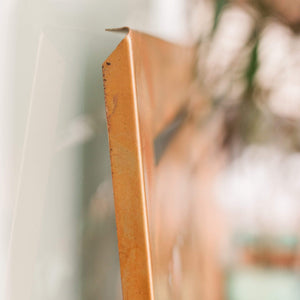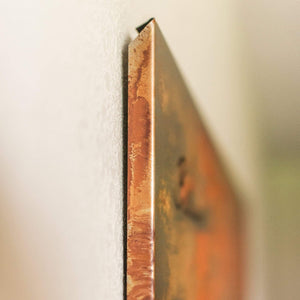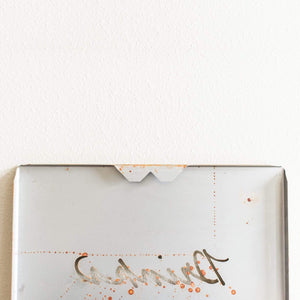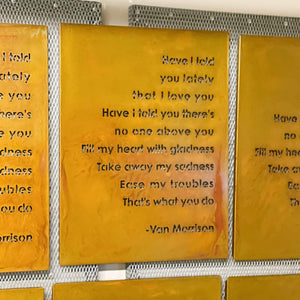 Have I Told You Lately That I Love You - Wall Art
"Have I told you lately that I love you,
have I told you there's no one above you,
fill my heart with gladness, take away my sadness
ease my troubles, thats what you do"
-Van Morrison

We have turned this Van Morrison song into beautiful contemporary piece of wall art. Add this unique, one of a kind finished sign to your collection!

Available in two finish/color options:
• Brush finish (silver color-intended for indoor use only)
• Rust finish (burnt orange color- indoor or outdoor friendly)

If wall art is placed outside, your sign will naturally (and beautifully) rust over time into a more textured, even coloring. If you prefer to keep your piece looking fresh out the box, we recommend treating it with an aerosol, oil-based clear polyurethane 2-4 times a year depending on its exposure to sun and moisture.
 
Please feel free to message us with any questions you may have about our products

Dimensions:
• 37"H x 28.5"W x 1"W

Product Details:
• Magnetic Surface
• Built-in hanging mount
• Lightweight, steel construction
• Hand finished, slight variation in colors
• Made at our studio in South Dakota
Please note, there will be an additional $20 oversize charge for shipping this item.