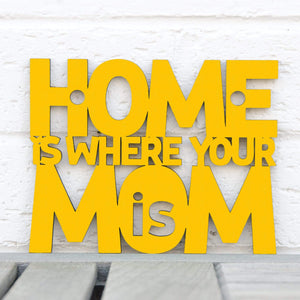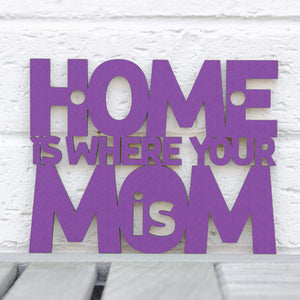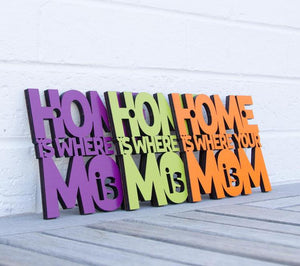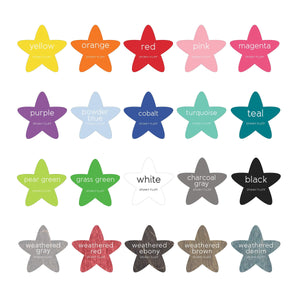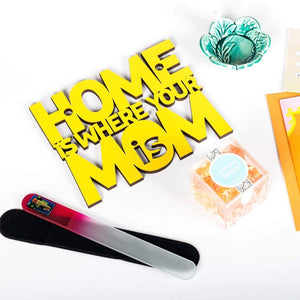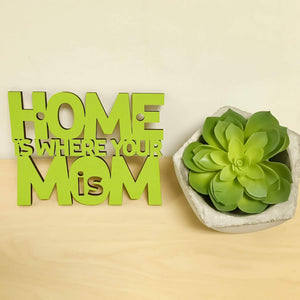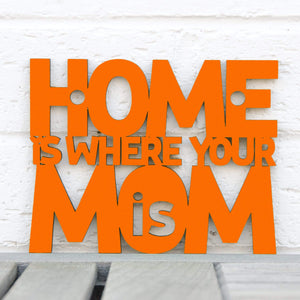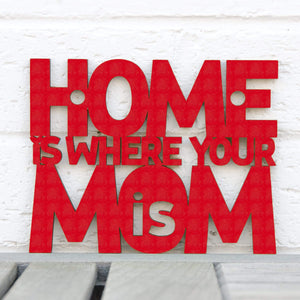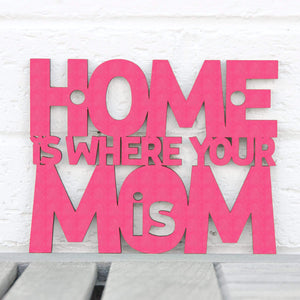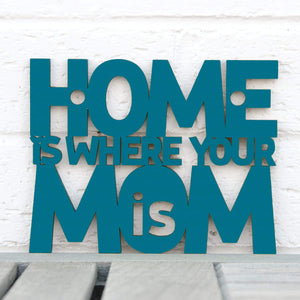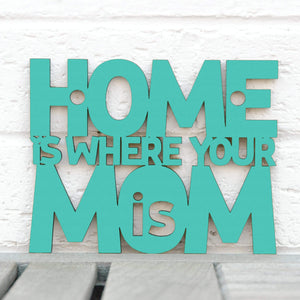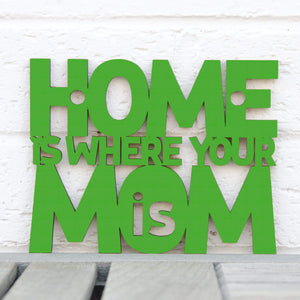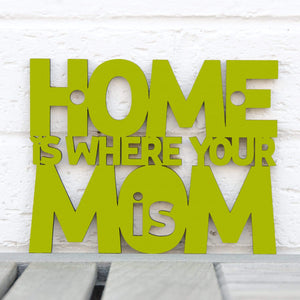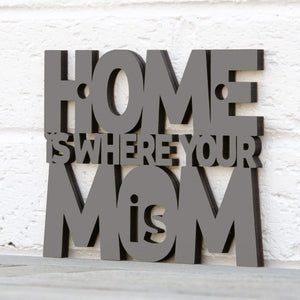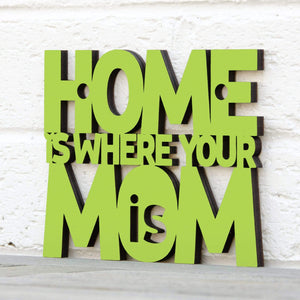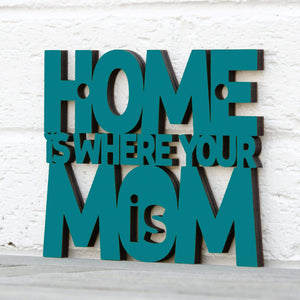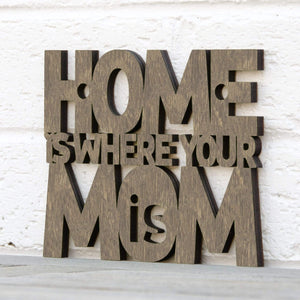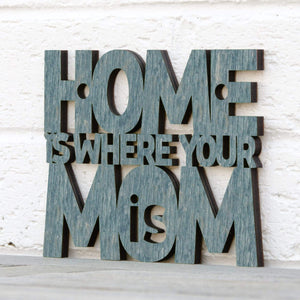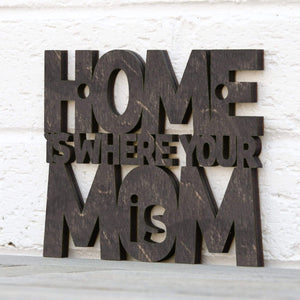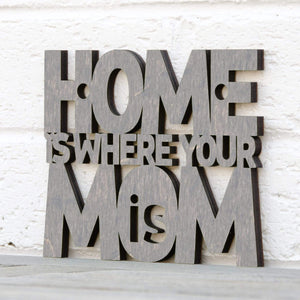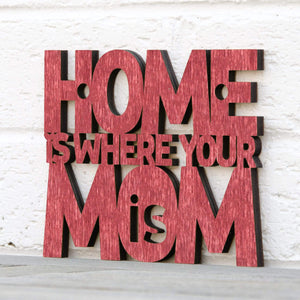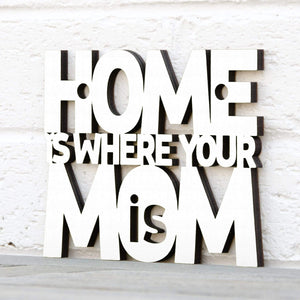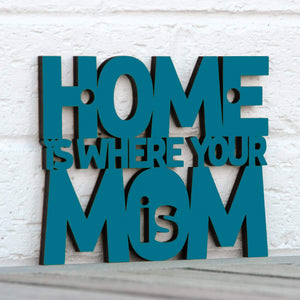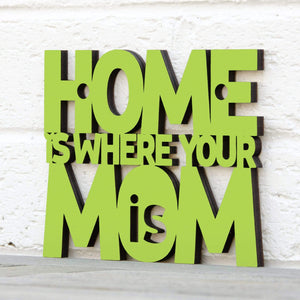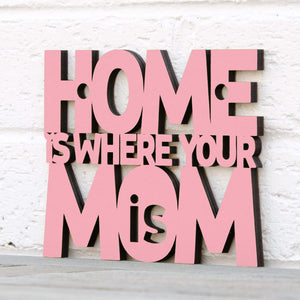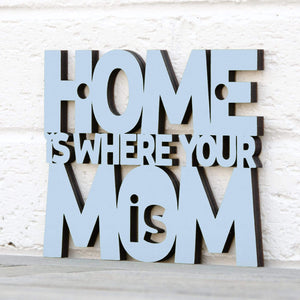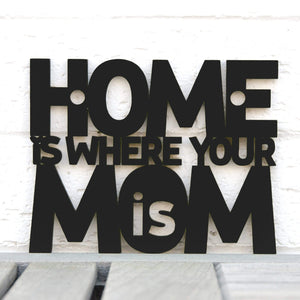 Home Is Where Your Mom Is
I don't care how many times she moves, my home will always be wherever my mom is. If you feel the same way about your momma, maybe you should give her this sign, just like I did.
I hear it over and over again from good people who have given this to their mother: "She cried (in a good way) when I gave it to her!"
Want to bring your mom to tears? This will do the trick.

Sizes:
SMALL 5.35" wide x 6.8" high
MEDIUM 15" wide x 11.85" high
LARGE 23" wide x 17.5" high


Available in 15 Colors and 5 wood stains:
• Color Options: Yellow, Orange, Red, Pink, Magenta, Purple, Cobalt Blue, Powder Blue, Turquoise, Teal, Grass Green, Pear Green, White, Gray and Black.
• Wood Stain Options: Weathered Gray, Weathered Red, Weathered Ebony, Weathered Brown and Weathered Denim.

Product Details:
• All wood is hand-painted or hand-stained
• Signs come with two small nails to mount design.
• ONLY IF REQUESTED we will send your sign with two leveled .3" holes drilled through design for hanging.
• We are eco-friendly! All scrap wood is up-cycled or recycled.
• Proudly made in America at our studio in Sioux Falls, South Dakota!