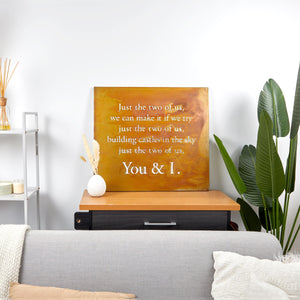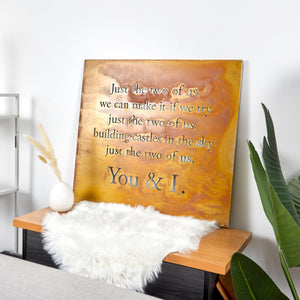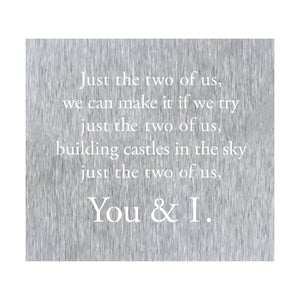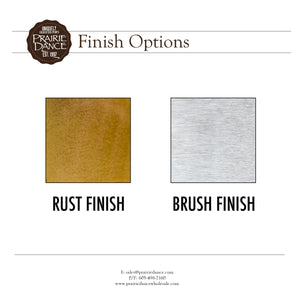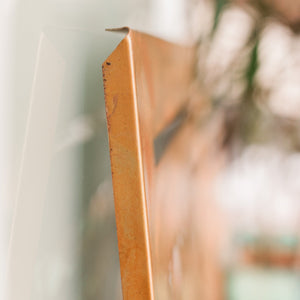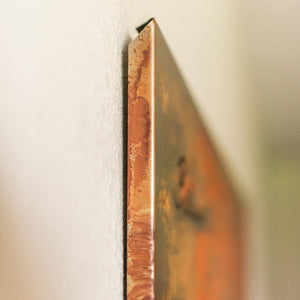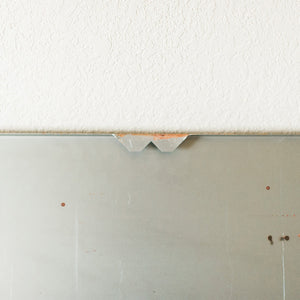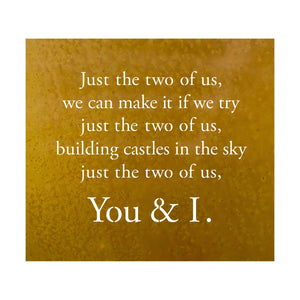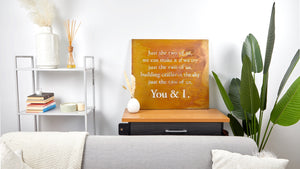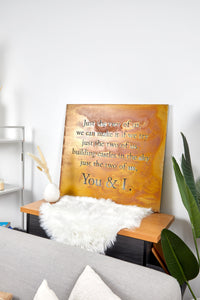 Just The Two Of Us - Lyric Wall Art
"Just the two of us,
we can make it if we try
just the two of us,
building castles in the sky,
just the two of us,
you and I."
 
Add this brand new, romantic piece of wall art to your collection!

Each sign is crafted from steel and hand-finished ensuring a one-of-a-kind look for each piece.

Product Dimensions:
• 30"W x 27"H x 1"D

Available in two finish/color options:
• Brush finish (silver color-intended for indoor use only)
• Rust finish (burnt orange color- indoor or outdoor friendly)

If wall art is placed outside, your sign will naturally (and beautifully) rust over time into a more textured, even coloring. If you prefer to keep your piece looking fresh out the box, we recommend treating it with an aerosol, oil-based clear polyurethane 2-4 times a year depending on its exposure to sun and moisture.
 
Please feel free to message us with any questions you may have about our products!

Product Details:
• Comes with built-in hanging mount 
• Lightweight steel construction — magnetic surface
• Handcrafted — slight color variations in both finishes
• Each sign is sealed with a clear coat of polyurethane to protect
• One-of-a-kind patina & brush patterns/marbling cannot be replicated
• Proudly made in the USA at our studio in Sioux Falls, SD!
Please note, there will be an additional $20 up-charge for shipping this item.
So cute
I saw this at a boutique in downtown Memphis but didn't have the chance to take it home.
I found it through sticks and steel online and I was so happy when I found it.
Super cute!
Well made!
And shipped in such a careful way.