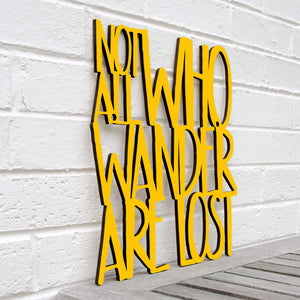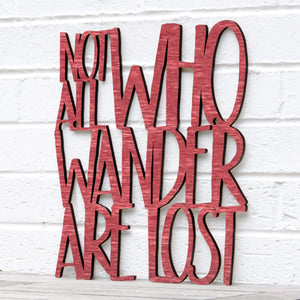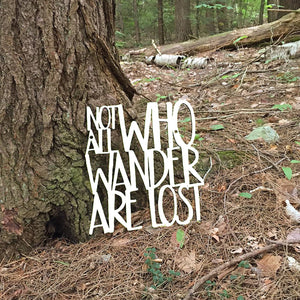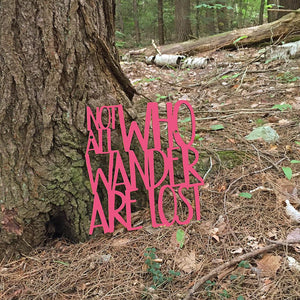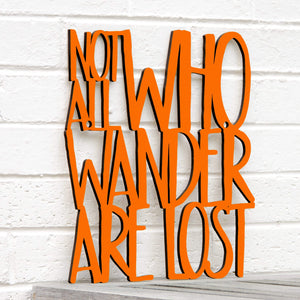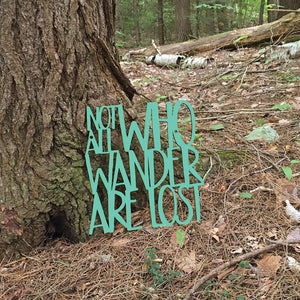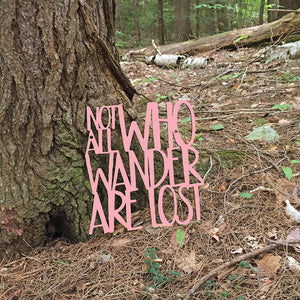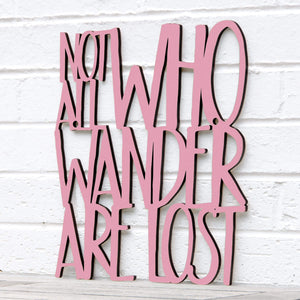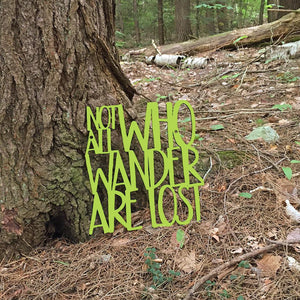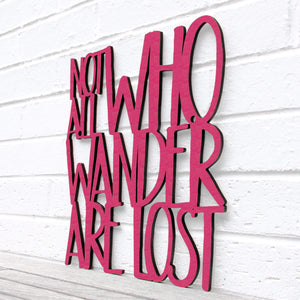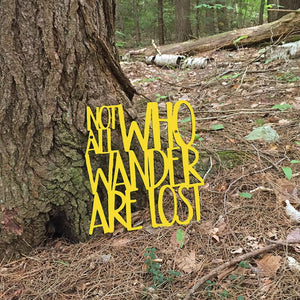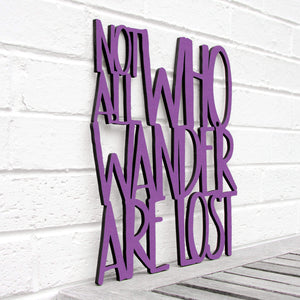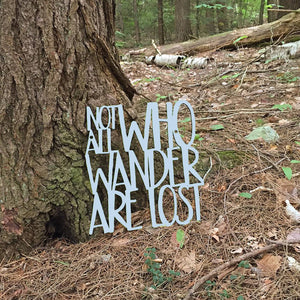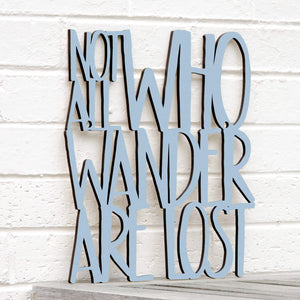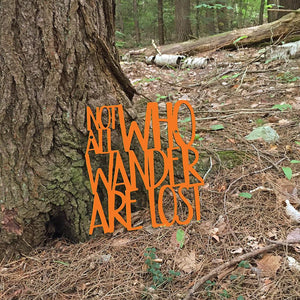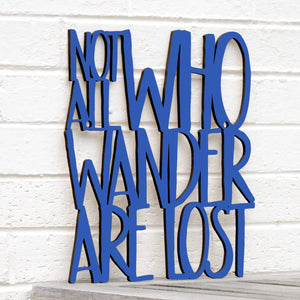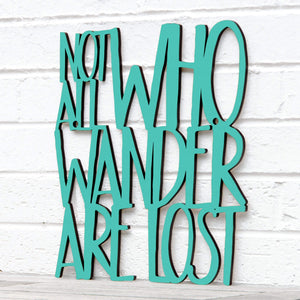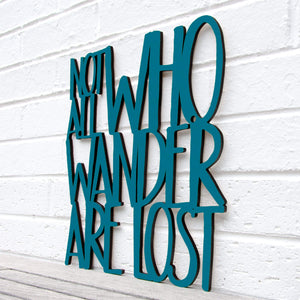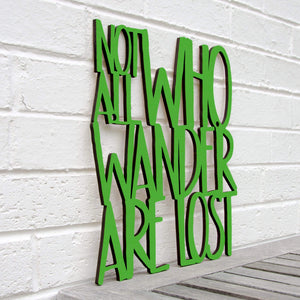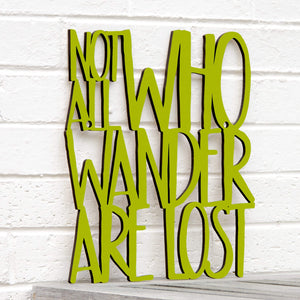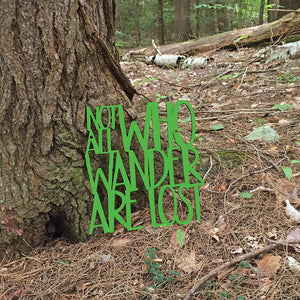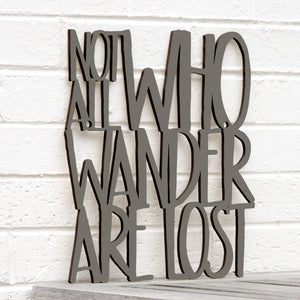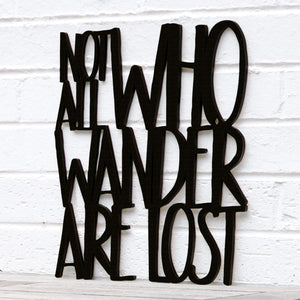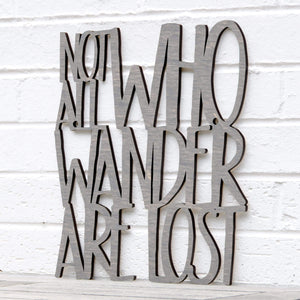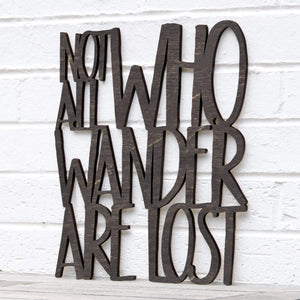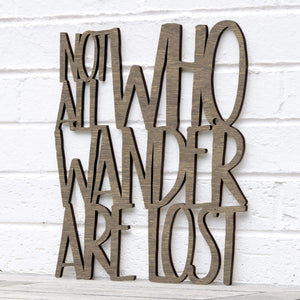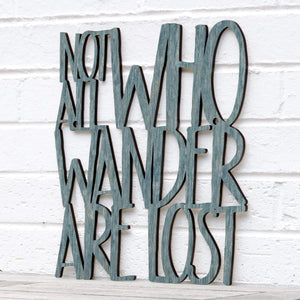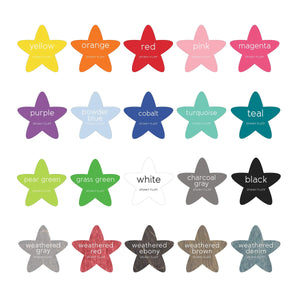 Not all Who Wander are Lost
From a poem in JRR Tolkien's Lord of the Rings, this oft quoted and oft requested quote is part of a longer poem:

All that is gold does not glitter,
Not all those who wander are lost;
The old that is strong does not wither,
Deep roots are not reached by the frost.
From the ashes a fire shall be woken,
A light from the shadows shall spring;
Renewed shall be blade that was broken,
The crownless again shall be king.

It's a great gift for the adventurer or world traveler in your life.
Sizes:
MEDIUM 12" wide x 13.4" high
LARGE 17.65" wide x 19.6" high

Available in 15 Colors and 5 wood stains:
• Color Options: Yellow, Orange, Red, Pink, Magenta, Purple, Cobalt Blue, Powder Blue, Turquoise, Teal, Grass Green, Pear Green, White, Gray and Black.
• Wood Stain Options: Weathered Gray, Weathered Red, Weathered Ebony, Weathered Brown and Weathered Denim.

Product Details:
• All wood is hand-painted or hand-stained
• Signs come with two small nails to mount design.
• ONLY IF REQUESTED we will send your sign with two leveled .3" holes drilled through design for hanging.
• We are eco-friendly! All scrap wood is up-cycled or recycled.
• Proudly made in America at our studio in Sioux Falls, South Dakota!