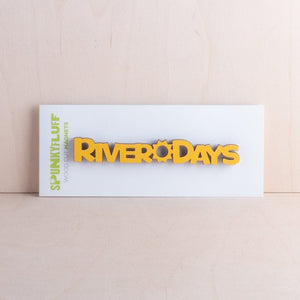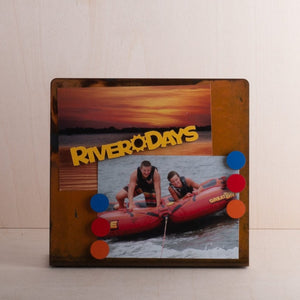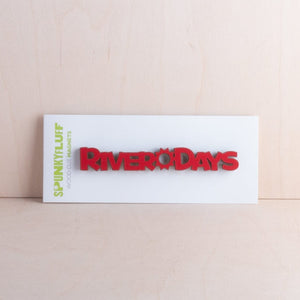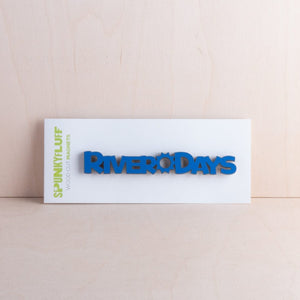 This new magnet is perfect for anyone who loves days on the river! These magnets come in yellow, red, and cobalt!

Our magnets are laser cut from a lightweight plywood and are all hand-painted.  They make anything you place them on, full of personality! Each mini magnet has 1 small (but mighty) heavy-duty neodymium magnet attached to the back

Magnetic Frame sold separately.
Dimensions
5"w X 0.75"h
Available in 3 colors:
Color Options

:
 Yellow, Red and Cobalt Blue
Product Details:
• All Tiny Word measure approx. 5"wide, .25"D and .75" to 1" Tall
• Laser Cut from a sturdy, carpenter-grade 1/4" baltic birch plywood
•
Two strong Neodymium Magnets are attached to the back of each word
•
All magnets are designed and hand painted at our studio in Sioux Falls, SD!