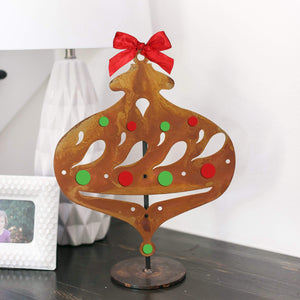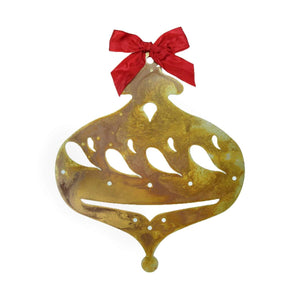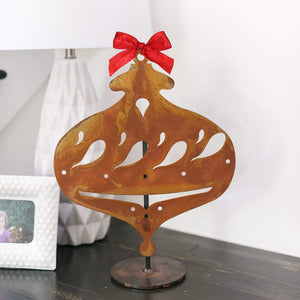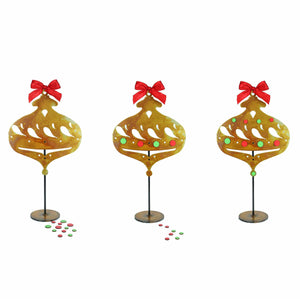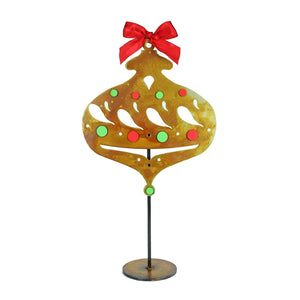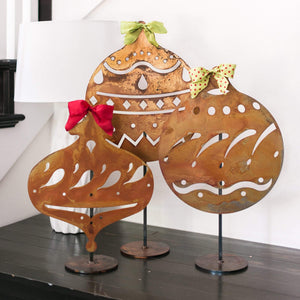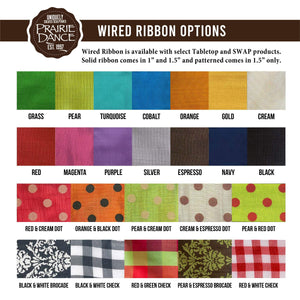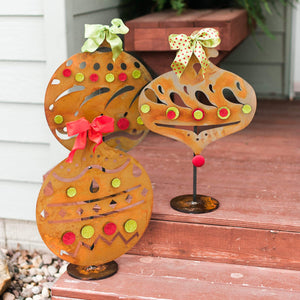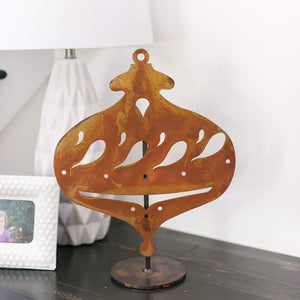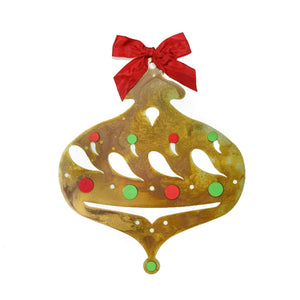 Perfect for Christmas, dress up your patio, porch, dining room table, garden and much more with this beautiful Retro SWAP Ornament!

Retro ornament is hand crafted from steel and features our one-of-a-kind signature patina marbling pattern.

What's a SWAP? 
Well... Swaps take the pain out of freshening seasonal decor. Attach any of our Swappable designs to the magnetic table top stand (sold separately) and adjust the design's height. VOILA! — the perfect piece for every display! When the season is over, detach the design from the stand and display a new design.
All Prairie Dance products are sealed with a clear coat of polyurethane making them both indoor & outdoor friendly. When needed wipe down with a damp cloth.

Retro Ornament Swap Available in Two Sizes:
• Small: 9" Diameter
• Large: 14" Diameter

Both sizes come with ribbon in a variety of colors and patterns. 

Product Details:
• Lightweight Magnetic Surface
• Handcrafted—slight variation in color
• Steel with patina finish, clear coat of polyurethane to protect
• One-of-a-kind, Patina patterns/marbling, cannot be replicated
• USA made at our studio in Sioux Falls, SD!
Please Note: Magnetic stands and decorative magnets are sold separately.