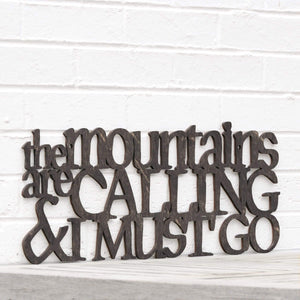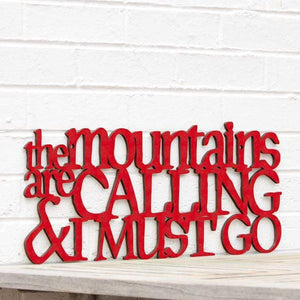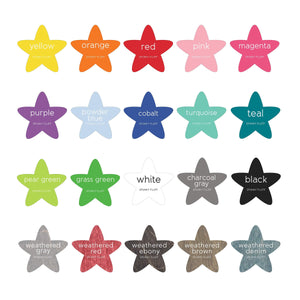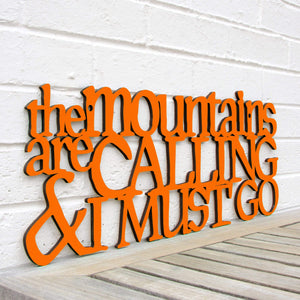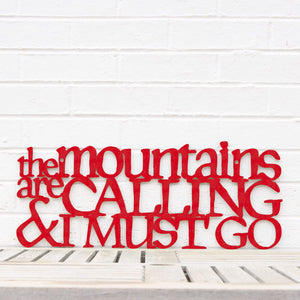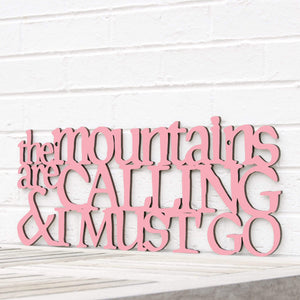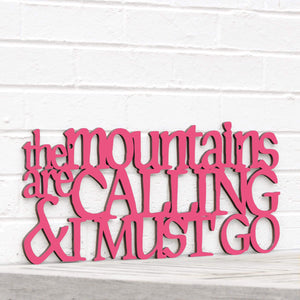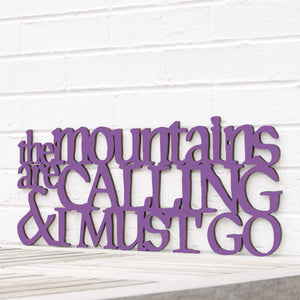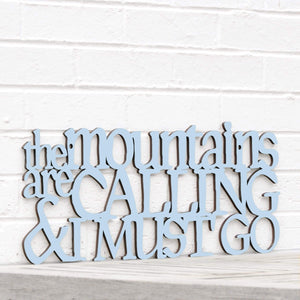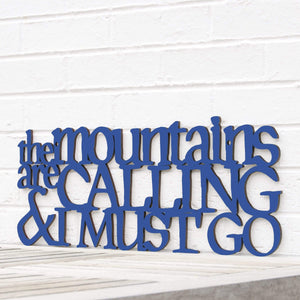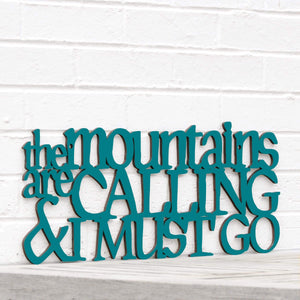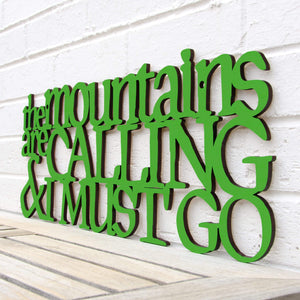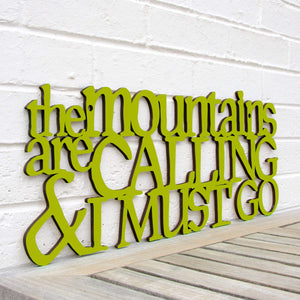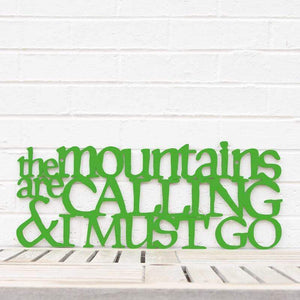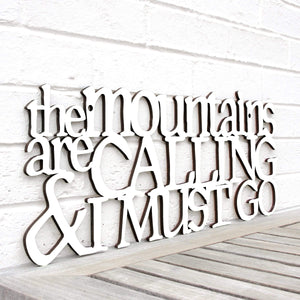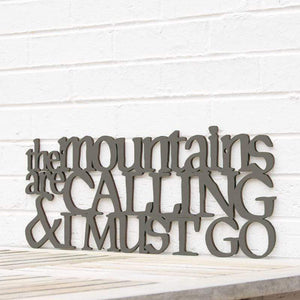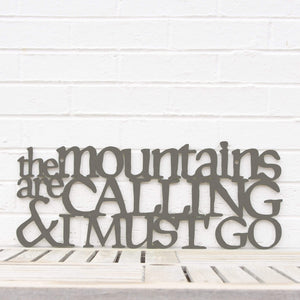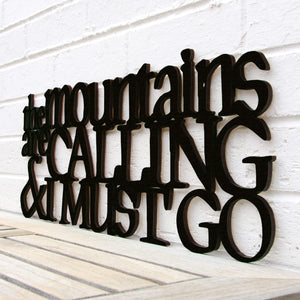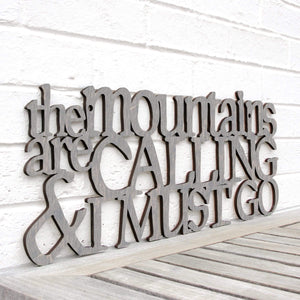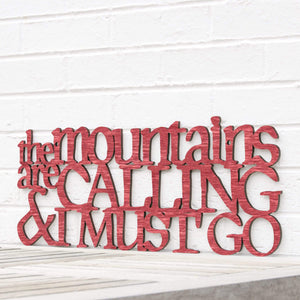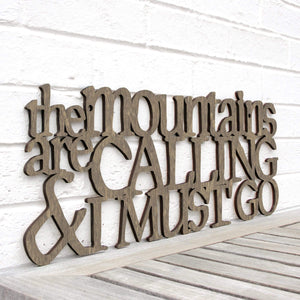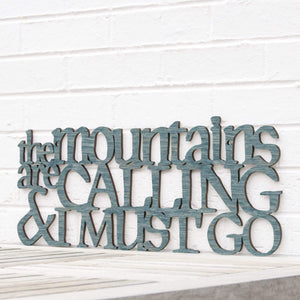 The Mountains are Calling and I Must Go
This John Muir calls directly to my soul. I'm a mountain girl (well, mountain and lake). And when I get the call from the mountains, I must go.
One size:
23.65" wide x 9" high

Available in 15 Colors and 5 wood stains:
• Color Options: Yellow, Orange, Red, Pink, Magenta, Purple, Cobalt Blue, Powder Blue, Turquoise, Teal, Grass Green, Pear Green, White, Gray and Black.
• Wood Stain Options: Weathered Gray, Weathered Red, Weathered Ebony, Weathered Brown and Weathered Denim.

Product Details:
• All wood is hand-painted or hand-stained
• Signs come with two small nails to mount design.
• ONLY IF REQUESTED we will send your sign with two leveled .3" holes drilled through design for hanging.
• We are eco-friendly! All scrap wood is up-cycled or recycled.
• Proudly made in America at our studio in Sioux Falls, South Dakota!
USA made!
It took some time to get, so I assumed it was being shipped from china. But to my surprise, the box it came in had made in the USA! I'll wait longer for anything made in America! Product stated it as well.