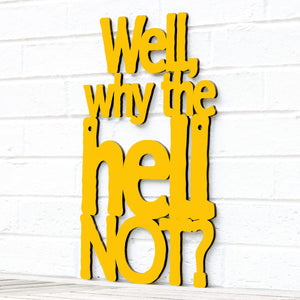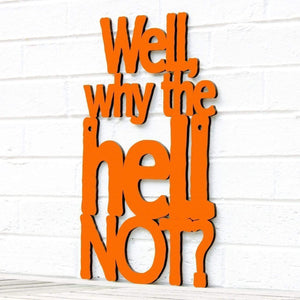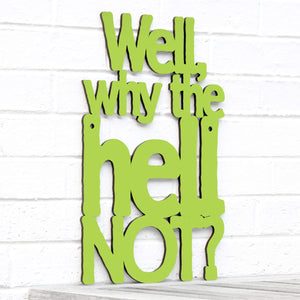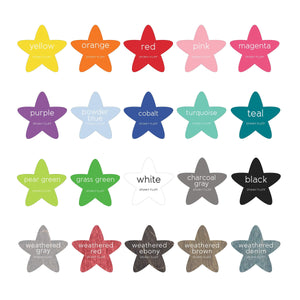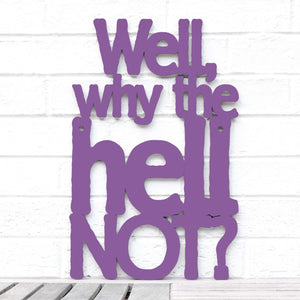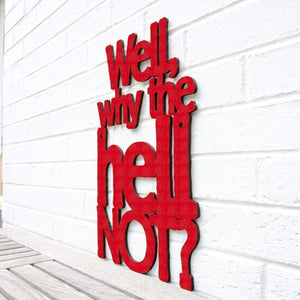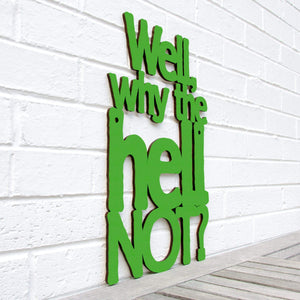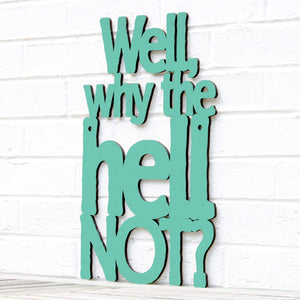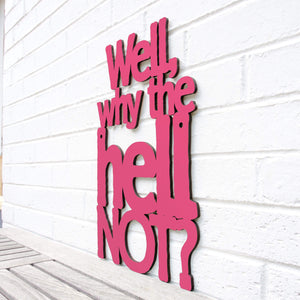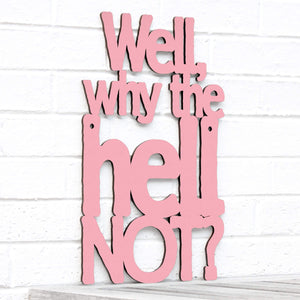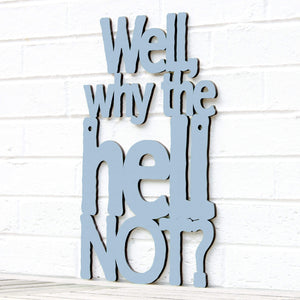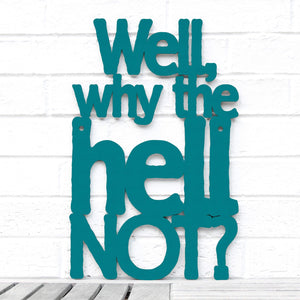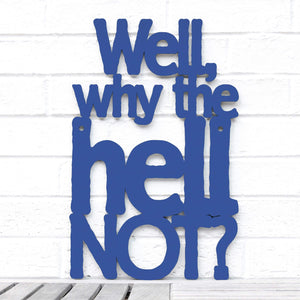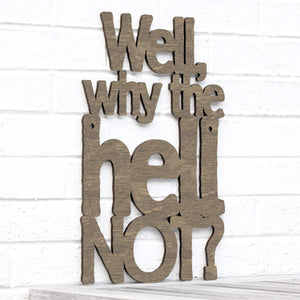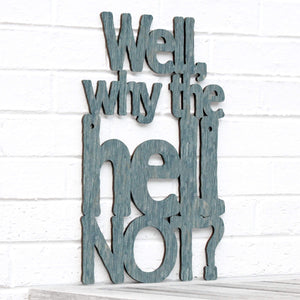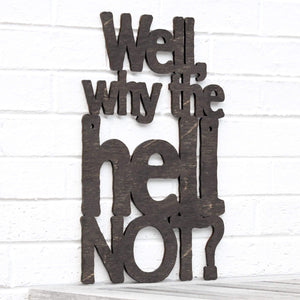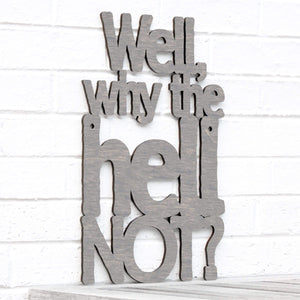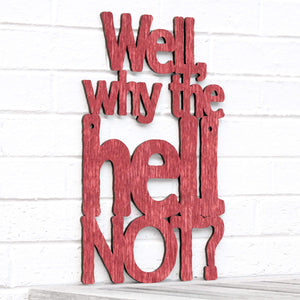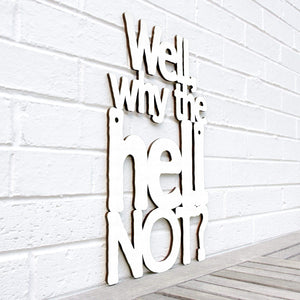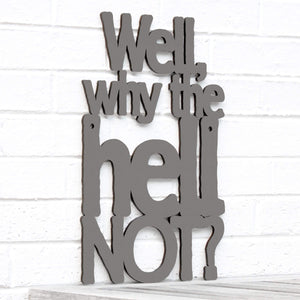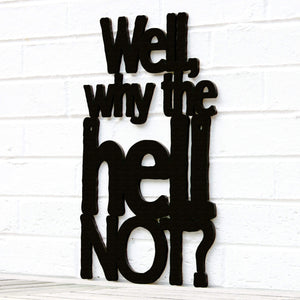 It's a little cheeky in an inspirational art sort of way - but hey, why the hell not?
Sizes:
SMALL 5.1" wide x 7.9" high
MEDIUM 11.4" wide x 17.65" high
LARGE 15.25" wide x 23.65" high

Available in 15 Colors and 5 wood stains:
• Color Options: Yellow, Orange, Red, Pink, Magenta, Purple, Cobalt Blue, Powder Blue, Turquoise, Teal, Grass Green, Pear Green, White, Gray and Black.
• Wood Stain Options: Weathered Gray, Weathered Red, Weathered Ebony, Weathered Brown and Weathered Denim.

Product Details:
• All wood is hand-painted or hand-stained
• Signs come with two small nails to mount design.
• ONLY IF REQUESTED we will send your sign with two leveled .3" holes drilled through design for hanging.
• We are eco-friendly! All scrap wood is up-cycled or recycled.
• Proudly made in America at our studio in Sioux Falls, South Dakota!