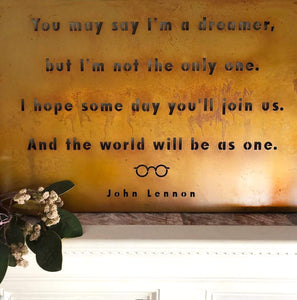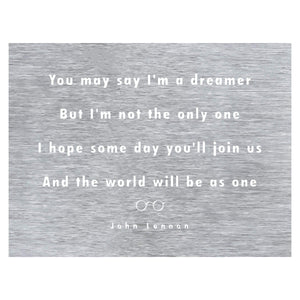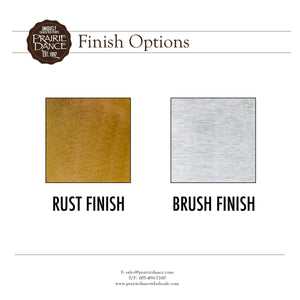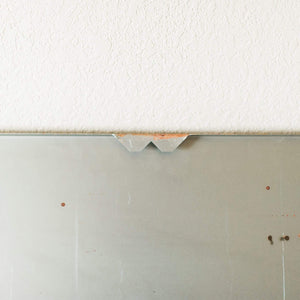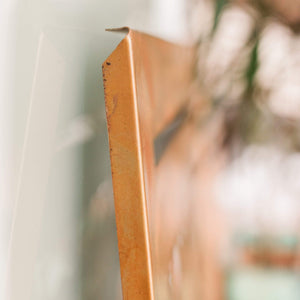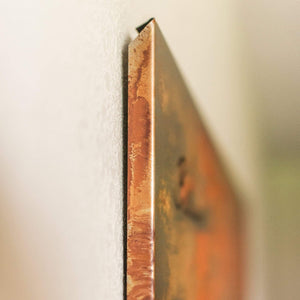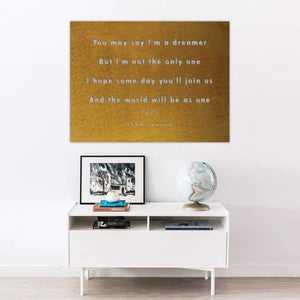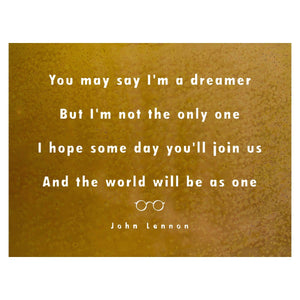 You May Say I'm a Dreamer
"You may say I'm a dreamer,but I'm not the only one. I hope some day you'll join us.and the world will be as one."
- John Lennon
Prairie Dance has turned this classic song into contemporary wall art. Add this beautifully finished, piece to your collection.
Available in two finish/color options:
• 
Brush finish
 (silver color-intended for indoor use only)
• 
Rust finish
 (burnt orange color- indoor or outdoor friendly)
If wall art is placed outside, your sign will naturally (and beautifully) rust over time into a more textured, even coloring. If you prefer to keep your piece looking fresh out the box, we recommend treating it with an aerosol, oil-based clear polyurethane 2-4 times a year depending on its exposure to sun and moisture.
Please feel free to message us with any questions you may have about our products
Dimensions: 
• 
37"W x 28"H x 1"D
Product Details:
• Comes with Built-in hanging mount 
• Lightweight steel construction — magnetic surface
• Handcrafted — slight color variations in both finishes
• Each sign is sealed with a clear coat of polyurethane to protect
• One-of-a-kind patina & brush patterns/marbling cannot be replicated
• Proudly made in the USA at our studio in Sioux Falls, SD!
Please note, there will be an additional $20 oversize charge for shipping this item.
Love it!
It was such a pleasure ordering from sticks and steel. Anytime I emailed with a question, I was given a quick and thorough response. I bought the John Lennon walk art for my mom's birthday and it was awesome. She loves it!
Wonderful sentiments.
I gave this to my wife for Christmas and she absolutely loves it. I'm not sure about the best way to hang it on a brick wall. If we move we want to take it with us so we cannot use glue.
Imagine
We love this sign! Well made.packaged well. An inspiration!