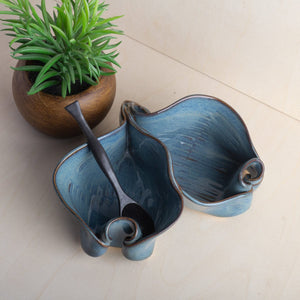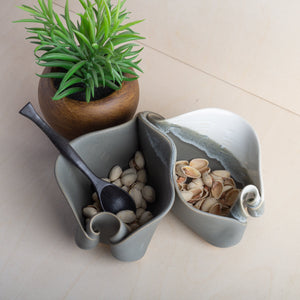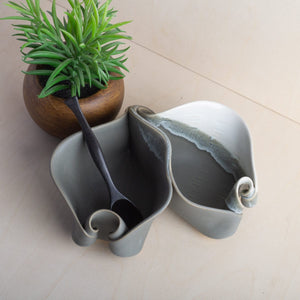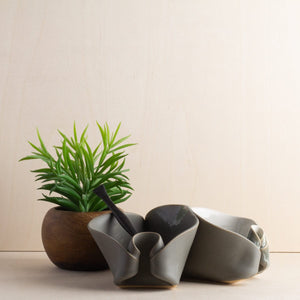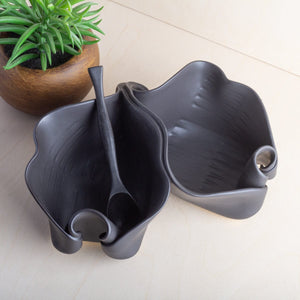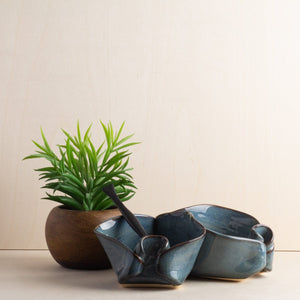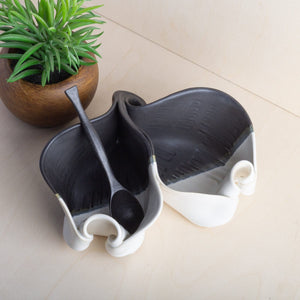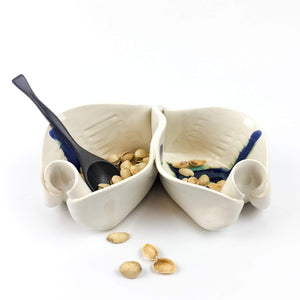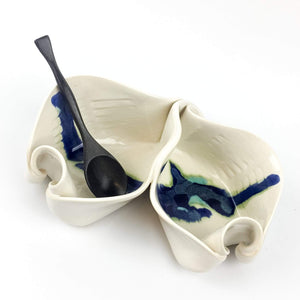 Most genius serving dish ever? We think so! 
This dish was made to hide an eyesore in plain site. Stash whole shelled nuts on one side and their empty shells on the other. And its versatile... great for serving of toppings, condiments, dips, and candies.

Built with substantial slabs of stoneware clay, folded and twisted to achieve an elegant flowing form. Includes 1 solid 6.5" rose-wood serving spoon.
The pottery is lead-free and safe for microwave, oven and dishwasher use. 

Made with love in Cambridge, ON, Canada