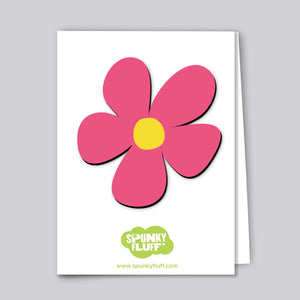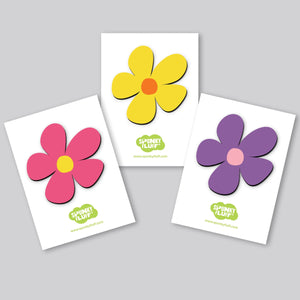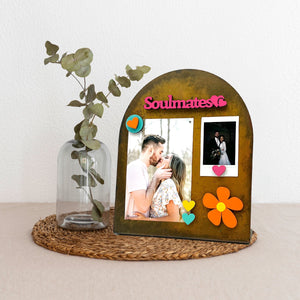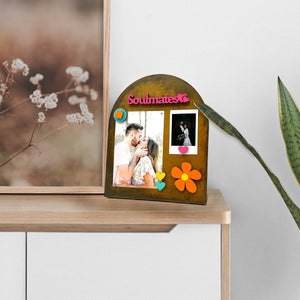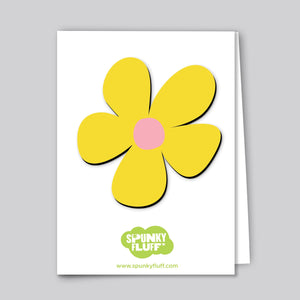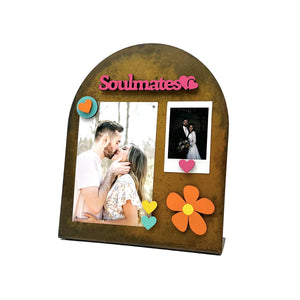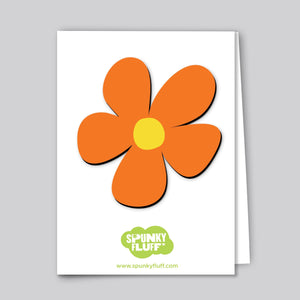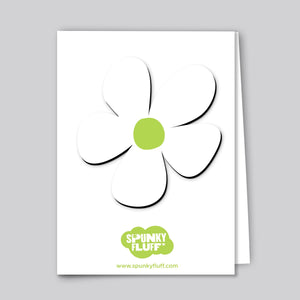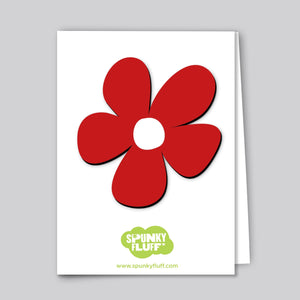 Whether you're decorating your fridge, locker, seasonal decor or magnetic frames, We're sure you'll get attached to our hand-painted cheeky cheery wood-cut magnets!

Our magnets are laser cut from a lightweight plywood and painted in bold, vibrant colors. They make anything you place them on, full of personality! 

Each magnet has 1 large, heavy-duty neodymium magnet attached to the back for maximal hold.
Flower Magnets are available in the colors listed below:
Yellow, Orange, Red, Magenta, Purple, White.
Note: The color in the center of the flower varies.
Product Details:
• Flowers measure approx 3" in diameter
• Laser cut from 1/8" baltic birch plywood
• 1 heavy-duty neodymium magnet attached to back
• Priced and sold as a packaged set of one large heart Magnet
• Proudly designed and hand painted at our studio in Sioux Falls, South Dakota!