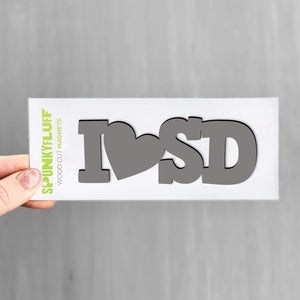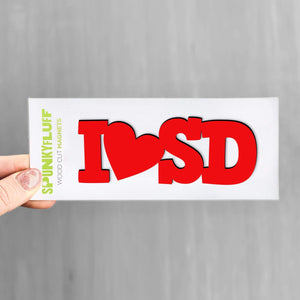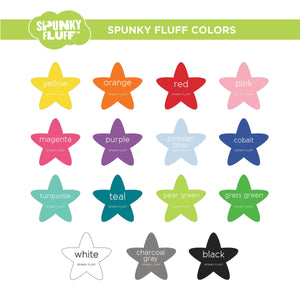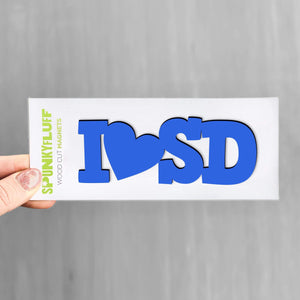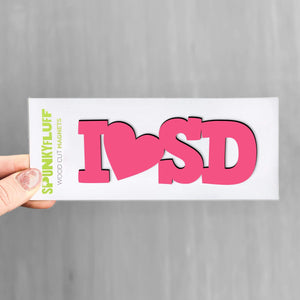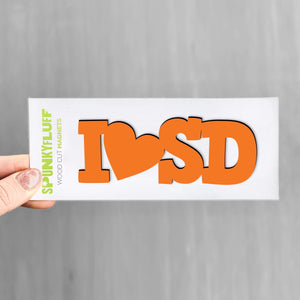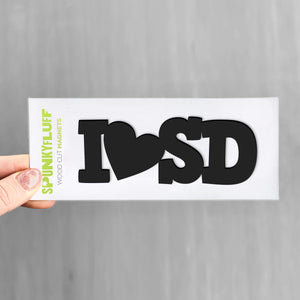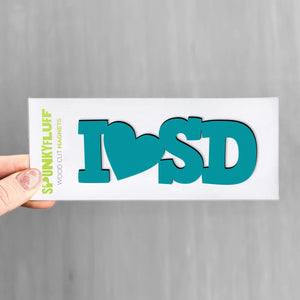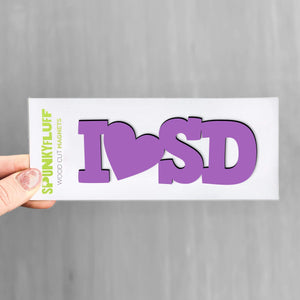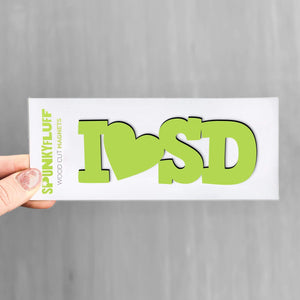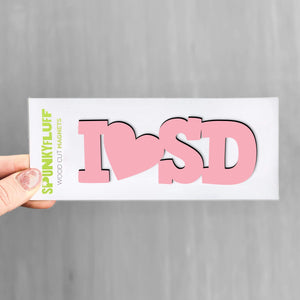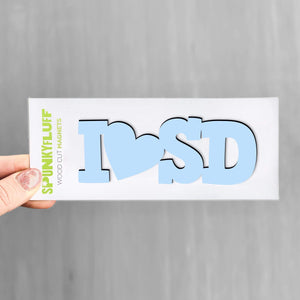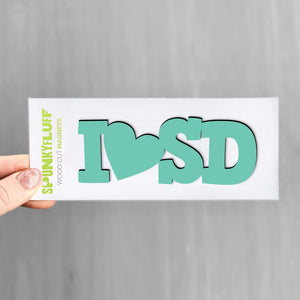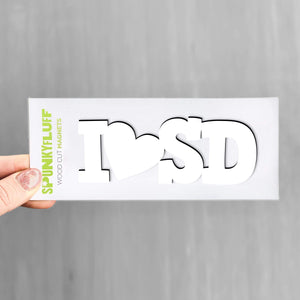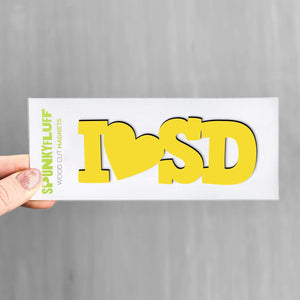 State Pride Tiny Word Magnet
Do you love the state you live in? Then you will love our State Initials Tiny Word Magnets! 
No matter what your customers are decorating, we know the'll get attached to these stylish magnets! 
Designed for all 50 states and hand-painted with bold, vibrant colors they are go-to's for souvenirs, gifting and much more!
Each Tiny Word Magnet comes with two powerful neodymium magnets attached to the back and is wrapped in on our cute magnet packages (perfect for gifting)
-
Available in 15 colors: 
(see color options in photo gallery)
Color Options

:
 Yellow, Orange, Red, Pink, Magenta, Purple, Powder, Cobalt, Turquoise, Teal, Pear, Grass, White, Charcoal and Black.
Product Details:
• All Tiny Word measure approx. 5"wide, .25"D and .75" to 1" Tall
• Laser Cut from a sturdy, carpenter-grade 1/4" baltic birch plywood
•
Two strong Neodymium Magnets are attached to the back of each word
•
All magnets are designed and hand painted at our studio in Sioux Falls, SD!