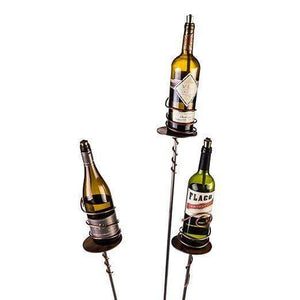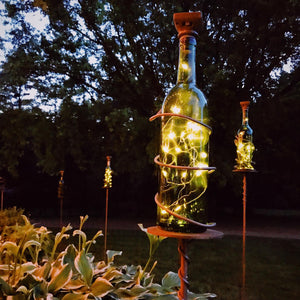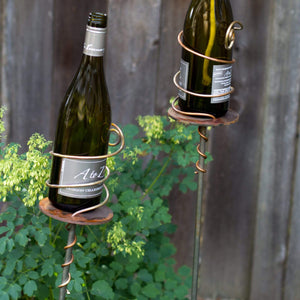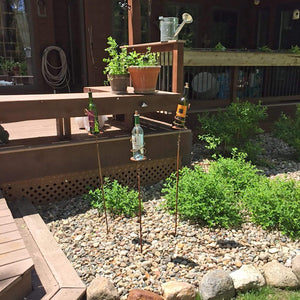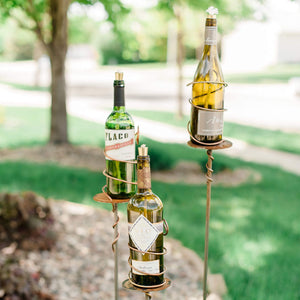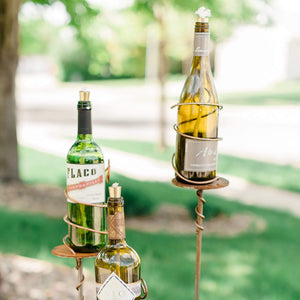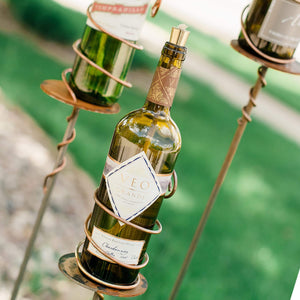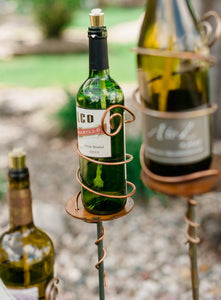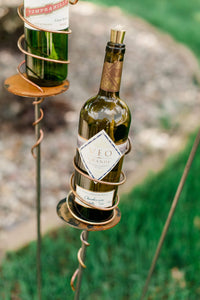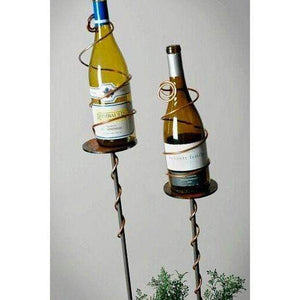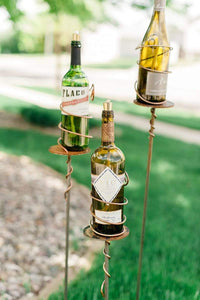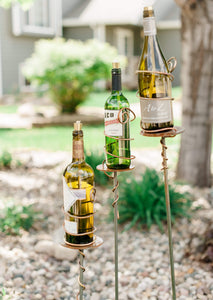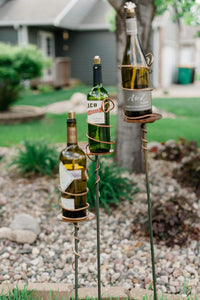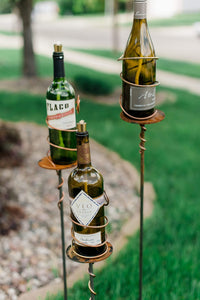 Wine Bottle - Decorative Garden Stake
We originally designed this piece as a way to recycle some steel and wine bottles. Many people love the unique industrial style and that it is up-cycled!
These look great in a garden, front lawn, patio, walkway and much more! Some folks seem to think it's a great way to hold a wine bottle while relaxing on their patio.....hmmmm....sounds good to me!
Prairie Dance Stakes are shipped ready to use and require no assembly. All of our products are sealed with a clear coat of polyurethane to protect from the elements. When needed, clean with a soft, damp cloth.
PRO TIP: Pair these Wine Bottle Stakes with our Candle Wick Bottle Stoppers or our NEW Wine Bottle Solar Lights!
Steak Heights:
• 34" high
• 40" high
• 46" high
Product Details:
• Stakes sold separately or in sets of 3
• Steel with patina finish, clear coat of polyurethane to protect from elements
• One-of-a-kind. Patina patterns/marbling cannot be replicated
• Eco-friendly! We hand-make with recycled steel
• Proudly USA made in our South Dakota studio!
Outdoor Care - Sun will eventually break down the protective polyurethane coating on our products allowing moisture to come in contact with the steel. Most people choose to let nature take its course and let the steel age naturally. Others choose to preserve the patina by spraying additional coats of polyurethane. (Polyurethane spray is available at most hardware stores)
This item receives oversized shipping charges due to its length.