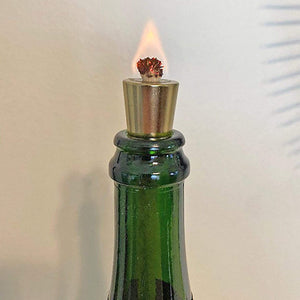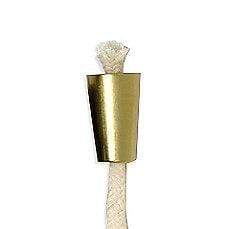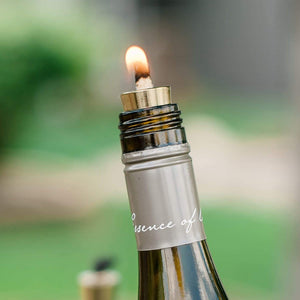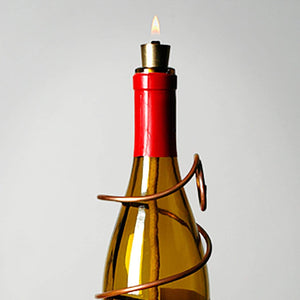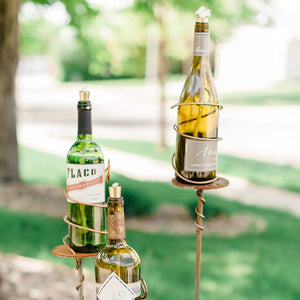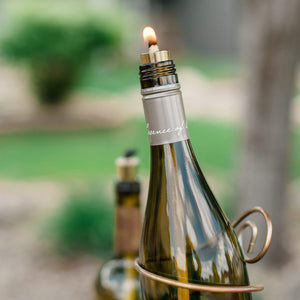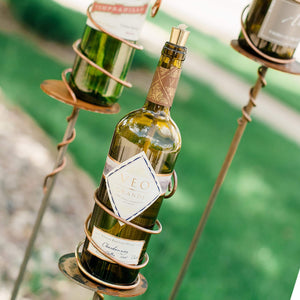 Wine Bottle Afterglow Wick – Turn Empties into Candles
Your Favorite bottles can become beautiful candles with these Afterglow wicks. Fill a decorative bottle (or recycle wine bottle) with smokeless lamp oil for indoor burning or citronella oil to keep the bugs away outdoors. Place the wick into oil and light it up!

Pro Tips and Details:
• This everlasting wick is merely the conduit for the oil. The wick itself does not burn. Your wick will last for years!
• Keep your wick VERY short! The taller the wick outside the metal base, the larger the flame.
• Before burning for the first time, let the wick become hydrated with the oil for approximately 30 minutes before lighting

Use with our Prairie Dance Wine Bottle Garden Stakes!